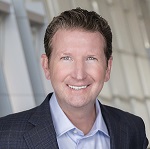 To our newest AAAB members - welcome!  In this issue of AAAB Insights, check out the most recent regulatory updates out of Washington D.C. and across the country in Regulatory Updates.
Please make a note of the upcoming March meetings that are listed in the Members' Spot. If you would like to join a committee, please reach out to get involved.
We welcome any questions or feedback you may have regarding AAAB, so please feel free to contact our leadership board via email at gfeng@aaab.net.
Brandon Wood
AAAB President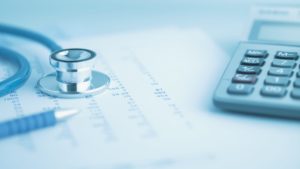 From DC:
ACA:
Centene to Convert Medicaid Members to Exchange Plans: Centene executives told investors during the company's fourth-quarter 2022 earnings call that they expect to lose 2.2 million Medicaid members over the next 18 months as Medicaid redeterminations resume. CEO Sarah London said she expects 200,000 to 300,000 of those members to enroll in the insurer's Affordable Care Act exchange products. Centene is currently the largest managed Medicaid insurer in the U.S., with 14,771,751 members across 28 states.
Network Inadequacy in Georgia: A Georgia legislative committee estimates that approximately 250,000 of over 600,000 residents with Affordable Care Act marketplace plans lack adequate provider networks. Some rural counties have network inadequacy levels of more than 90%, leaving some without access to certain specialists. According to the Georgia Department of Insurance, there are two reasons for this: 1)  There are not enough providers, and 2) insurers' contracting issues.
ACA Plans Deny 17% of Claims: According to a new brief from the Kaiser Family Foundation (KFF), data show that in the 2021 plan year, non-group qualified health plans (QHPs) on the federal health insurance exchange denied nearly 17% of in-network claims on average. Denial rates ranged from 2% to 49% among 162 QHP issuers who submitted data on received and denied claims to the Centers for Medicare & Medicaid Services and had at least 1,000 in-network claims. Regarding metal levels, KFF found that catastrophic plans had the most in-network claims denied at 19.7%, followed by 17.3% for silver plans, 17.1% for gold plans, 15.9% for bronze plans, and 11.4% for platinum plans.
State-based Enrollment Declining: With nearly all the 2023 open enrollment period data now tallied, it appears that something curious is happening in states that run their own Affordable Care Act exchanges: Enrollment levels are on track to decline compared to 2022. That trend follows years in which state-based marketplaces outperformed states using the HealthCare.gov platform in terms of year-over-year enrollment growth, and it comes as HealthCare.gov states are reporting a significant signup surge compared to 2022.
Medicare/Medicaid:
Risk Adjustment Changes: Medicare Advantage (MA) plans could face tougher risk adjustment audits after the Biden administration finalized a highly anticipated regulation in February. The Centers for Medicare & Medicaid Services unveiled a final rule that details how it will handle Risk Adjustment Data Validation audits to determine whether MA plans were overpaid by Medicare. The rule will apply the new methodology to plan contracts dating back to 2018 and will not adjust the overpayment amount based on a similar amount calculated by fee-for-service, known as the FFS adjuster.
Medicaid Changes in New Mexico: New Mexico recently canceled its managed Medicaid procurement process, citing recent leadership changes in its Human Services Department. The state was preparing to relaunch its current Centennial Care program as Turquoise Care, which would integrate physical health, behavioral health, and long-term care services, while emphasizing social determinants of health, in 2024. Centennial Care is currently served by Blue Cross Blue Shield of New Mexico, Presbyterian Health Plan, and Centene's Western Sky Community Care, with Presbyterian leading the pack at 426,769 beneficiaries. Of New Mexico's 885,048 full-risk Medicaid beneficiaries, 92% are enrolled in a managed care plan.
Study on Supplemental Benefits: The Government Accountability Office (GAO) reported nearly 3,900 MA plans from all 50 states and the District of Columbia and found that all but one offered at least one supplemental benefit. The most common was vision coverage, offered by 98% of plans, followed by hearing coverage offed by 94%. Officials at both CMS and MA organizations acknowledged there are barriers to gathering and submitting data on certain supplemental benefits.
Medicaid Redetermination Awareness Low: A new survey conducted by the Urban Institute found more than 60% of Medicaid beneficiaries aren't aware of a looming redetermination of eligibility set to kick off on April 1.
Medicare Advantage Now Half: Recent Centers for Medicare & Medicaid Services data reveals that Medicare Advantage (MA) enrollment is reaching nearly 31.2 million, representing approximately 50% of total Medicare enrollees. In February 2022, the number of MA enrollees was 29.1 million. Stand-alone prescription drug plan enrollment was 22.5 million, with 54 million in total enrolled in private Medicare coverage. According to an analysis of the data, the insurers with the highest growth in MA enrollment were Humana and UnitedHealthcare. Five insurers enroll two thirds of MA members: UHC, Humana, Aetna, Elevance Health, and Kaiser Permanente.
Federal Activity:
Federal Register: In the month of February, there were nine new Federal Register entries in the Healthcare Reform section. Those entries break down as follows:
Medicaid Program; Disproportionate Share Hospital Third-Party Payer Rule (CMS): This proposed rule would address recent legislative changes to the Social Security Act, which governs the hospital-specific limit on Medicaid disproportionate share hospital (DSH) payments, as a result of the Consolidated Appropriations Act, 2021.
Introduction to the Unified Agenda of Federal Regulatory and Deregulatory Actions-Fall 2022 (RISC): The Regulatory Flexibility Act requires that agencies publish semiannual regulatory agendas in the Federal Register describing regulatory actions they are developing that may have a significant economic impact on a substantial number of small entities (5 U.S.C. 602).
Medicare and Medicaid Programs; Disclosures of Ownership and Additional Disclosable Parties Information for Skilled Nursing Facilities and Nursing Facilities (CMS): This proposed rule would implement portions of section 6101 of the Patient Protection and Affordable Care Act (Affordable Care Act), which require the disclosure of certain ownership, managerial, and other information regarding Medicare skilled nursing facilities (SNFs) and Medicaid nursing facilities.
Privacy Act of 1974; Matching Program (SSA): In accordance with the provisions of the Privacy Act, as amended, this notice announces a new matching program with the United States Department of the Treasury, Internal Revenue Service (IRS). Under this matching program, the IRS will disclose IRS to SSA certain return information for the purpose of establishing the correct amount of Medicare Part B.
Agency Information Collection Activities: Proposed Collection; Comment Request (CMS): The Centers for Medicare & Medicaid Services (CMS) is announcing an opportunity for the public to comment on CMS' intention to collect information from the public.
American Heart Month, 2023: Executive Office of the President. Declaration.
Coverage of Certain Preventive Services Under the Affordable Care Act (IRS, EBSA, and HHS): These proposed rules would amend regulations regarding coverage of certain preventive services under the Patient Protection and Affordable Care Act, which requires non-grandfathered group health plans and non-grandfathered group or individual health insurance coverage to cover certain contraceptive services without cost sharing.
Medicare and Medicaid Programs; Policy and Technical Changes to the Medicare Advantage, Medicare Prescription Drug Benefit, Program of All-Inclusive Care for the Elderly (PACE), Medicaid Fee-For-Service, and Medicaid Managed Care Programs for Years 2020 and 2021 (CMS): This final rule announces certain policies to improve program integrity and payment accuracy in the Medicare Advantage (MA) program. The purpose of this final rule is to outline our audit methodology and related policies for the contract-level MA Risk Adjustment Data Validation (RADV) program. Specifically, this final rule codifies in regulation.
Bills Introduced in Key Health Committees: 
House Energy & Commerce: There were 121 bills introduced in this committee during February. Notable: See H.R. 711 below.
House Ways & Means: There were 66 bills introduced in this committee during February. None of them were salient to ancillary benefits.
Senate Finance: There were 39 bills introduced in this committee during February. None of note for ancillary benefits:
Senate HELP: There were 50 bills introduced in this committee during February. None of them were salient to ancillary benefits.
Salient Congressional Bills:
H.R.711 — To amend title XXVII of the Public Health Service Act to eliminate the short-term limited duration insurance exemption with respect to individual health insurance coverage.
---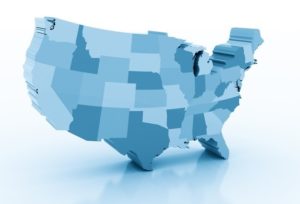 Around the Country:
Mobile Health Clinics: Dollar General is teaming up with DocGo to pilot mobile health clinics at three of its retail stores in Tennessee, providing basic, preventive, and urgent care services along with lab testing. Dollar General's partnership aims to complement its "DG Wellbeing health initiative," which provides additional health and wellness product offerings to Dollar General stores.
Teladoc Loses Big: Teladoc Health reported a historic loss of $13.7 billion last year, mostly from a write-off related to its Livongo acquisition. The telehealth company pulled in $2.4 billion in 2022 revenue.
DaVita in Trouble: Kidney care giant DaVita is under investigation from the District of Columbia's attorney general over its relationship with and donations to the nonprofit American Kidney Fund
Humana Out of the Employer Market: Humana will shed its commercial employer group business, the insurer announced recently, as it focuses on its core Medicare Advantage plans as well as its CenterWell arm.
Upcoming Member Opportunities
Get involved! If you aren't currently serving on a committee, but would like to, please email gfeng@aaab.net.