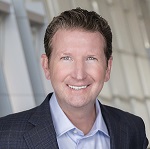 Welcome to our newest AAAB members! In this issue of AAAB Insights, check out the most recent regulatory updates out of Washington D.C. and across the country in Regulatory Updates.  Please make a note of the upcoming October meetings that are listed in the Members' Spot. If you would like to join a committee, please reach out and we can help you get involved.
We welcome any questions or feedback you may have regarding AAAB, so please feel free to contact our leadership board via email at gfeng@aaab.net.
Brandon Wood
AAAB President
From DC:
ACA:
ACA OEP Preparation: With the extension of enhanced Affordable Care Act subsidies for another three years, health insurers and government agencies are revving up their consumer-outreach campaigns for the upcoming open enrollment period. In the background, they'll also be prepping for an even bigger challenge: the transition of people who no longer qualify for Medicaid after the COVID-19 public health emergency ends.
Judge Rule Mandatory Pre-exposure Prophylaxis Coverage Violates Religious Freedom: Judge in Braidwood Management Inc., et al  v. Becerra ruled that the ACA requirement that individual and group health plans must fully cover pre-exposure prophylaxis (PrEP) medications to prevent HIV violates the religious freedom of objecting employers. The ruling is not likely the end to  challenges to the ACA's entire preventive service coverage mandate.
ACA Rate Increase in Washington State: Twelve health insurers are approved to sell plans in Washington's 2023 exchange health insurance market. The average rate increase is 8.8%. Plans from two additional health insurers (Asuris Northwest Health and Providence Health Plan) are still under review for sale outside of the exchange. Key drivers behind this year's premium changes are increased utilization, including pent-up demand for elective surgeries, and changes to what payments the insurers either owed or received under the Affordable Care Act's risk adjustment program. "More than 200,000 people in Washington state get their health coverage through our individual market," said Insurance Commissioner Mike Kreidler.
ACA State Expansion: UnitedHealth, Cigna, Aetna all branch out. UnitedHealthcare confirmed via email to AIS Health on Sept. 8 that it plans to enter Kansas, Mississippi, Missouri, and Ohio for the 2023 plan year. That expansion, if approved by regulators, would put the insurer in a total of 22 states. The news from UnitedHealthcare comes on the heels of Cigna Corp. revealing that next year it will enter the exchange market in three new states — Indiana, South Carolina, and Texas.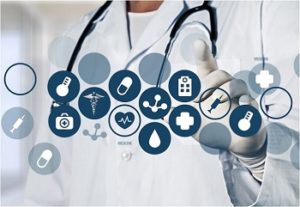 Medicare/Medicaid:
MediCal Awards Contracts: As part of a Medicaid managed care revamp and its first statewide competitive procurement for the Medi-Cal program, the California Department of Health Care Services recently named the three insurers that will serve as commercial managed care plans in 2024. Elevance Health's Anthem Blue Cross Partnership Plan, Centene Corp.'s Health Net, and Molina Healthcare were selected to participate in varying service areas across 21 counties. Health Net's loss of three counties, however, spooked investors as Centene already faces declining Medicaid enrollment and continues to settle allegations of mishandling Medicaid pharmacy benefits in multiple states. Centene stands to lose more than 1.2 million members.
Senate Responds: Senate Committee Finance Chair Ron Wyden (D-OR) recently wrote to state insurance regulators asking for more detail on reports of "potentially deceptive" Medicare Advantage plan marketing practices. This came after the National Association of Insurance Commissioners (NAIC) in May wrote to Senate leadership seeking the return of MA plan marketing oversight to states.
Walmart and UnitedHealth Partner: With a focus on Medicare Advantage beneficiaries, UnitedHealth Group and Walmart Inc. have struck a 10-year "wide-ranging collaboration" with value-based care elements that could ultimately extend into Medicaid and commercial plans. In addition to launching a co-branded MA plan, the partnership will connect Walmart Health clinicians with Optum's analytics and decision support tools for value-based care delivery, and it represents the latest example of a major retailer seeking out a partner to grow its health care business.
Tennessee Agrees to CMS' Demands: TennCare, the Tennessee Medicaid plan, acquiesced to CMS' demands for revisions to its Medicaid demonstration after another public comment period, Tennessee is reluctantly pursuing a series of changes to the pending TennCare III demonstration that had been approved by the Trump administration for a start date of Jan. 8, 2021. In what is said to be an unusual back-and-forth on public display, the state will abandon its plans to implement a closed Medicaid formulary and adopt a fixed funding mechanism.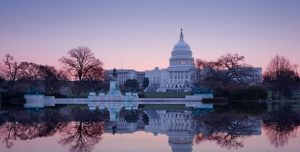 Federal Activity:
Federal Register: In the month of September, there were 9 new Federal register entries in the Healthcare Reform section. Those entries break down as follows:
Advisory Committee on Immunization Practices (CDC): In accordance with the Federal Advisory Committee Act, the Centers for Disease Control and Prevention, located within the Department of Health and Human Services, announces the following meeting of the Advisory Committee on Immunization Practices.
Request for Information; Advanced Explanation of Benefits and Good Faith Estimate for Covered Individuals (IRS, EBSA and HHS): This document is a request for information to inform DOL, HHS, and the Treasury, and OPM's rulemaking for advanced explanation of benefits and good faith estimate requirements of the No Surprises Act, which was enacted as part of the Consolidated Appropriations Act, 2021.
Agency Information Collection Activities: Proposed Collection; Comment Request (CMS): The Centers for Medicare & Medicaid Services is announcing an opportunity for the public to comment on CMS' intention to collect information from the public.
Resolution of Federal Tax Controversies by the Independent Office of Appeals by the Internal Revenue Service (IRS): This document contains proposed regulations relating to the IRS Independent Office of Appeals' resolution of Federal tax controversies without litigation and relating to requests for referral to that office following the issuance of a notice of deficiency to a taxpayer by the IRS.
Streamlining the Medicaid, Children's Health Insurance Program, and Basic Health Program Application, Eligibility Determination, Enrollment, and Renewal Processes (CMS): This rulemaking proposes changes to simplify the processes for eligible individuals to enroll and retain eligibility in Medicaid, the Children's Health Insurance Program and the Basic Health Program.
National Childhood Cancer Awareness Month, 2022 (Executive Office of the President)
National Ovarian Cancer Awareness Month, 2022 (Executive Office of the President)
Agency Information Collection Activities: Submission for OMB Review; Comment Request (CMS): The Centers for Medicare & Medicaid Services is announcing an opportunity for the public to comment on CMS' intention to collect information from the public.
Secretarial Review and Publication of the 2021 Annual Report to Congress and the Secretary Submitted by the Consensus-Based Entity Regarding Performance Measurement (HHS)
Bills Introduced in Key Health Committees:
House Energy & Commerce: 25 bills were introduced in September.
House Ways & Means: 65 bills were introduced in September.
Senate Finance: 22 bills were introduced in September.
Senate HELP: 43 bills were introduced in September.
Salient Congressional Bills:
HR 4803-Acupuncture for Our Seniors Act: Facilitates provider billing for acupuncture in the Medicare program (AAAB Supports).
HR 7512-Protecting Patients from Deceptive Health Plans Act: Limits the sale of supplemental products to consumers who already have comprehensive coverage. It would disallow the combination of accident and disability coverage. Currently in committee (AAAB Opposes).
S 1002-Junk Plan Accountability and Disclosure Act of 2021: Would require pre-enrollment disclosures by insurers selling supplemental plans. Significant federal reporting requirements on enrollment and claims. Currently in committee (AAAB Opposes).
---


Around the Country:
Covid-19 Money: Providers returned $9.8 billion in COVID relief grants as of February. As distributions and returns continue, HHS has yet to detail how it has repurposed those funds, Urban Institute wrote in a recent research brief.
Cigna Chief Health Officer Named: Cigna names David Brailer, M.D., Ph.D., as the insurer's first chief health officer and new executive vice president. Brailer will be tasked with reimagining the company's existing products, technologies, and services to improve the overall health of clients, the company said.
Value-based Care Coming Eventually: At last month's Modern Healthcare Leadership Symposium in Arizona, health system leaders cautioned against the dismissal of the value agenda while acknowledging results have been mixed. There's palpable concern that health insurers and private equity-backed primary care-centric physician organizations enjoy advantages that hospitals don't. Also, there's recognition among many that fully capitated payments to integrated delivery systems are the lever most likely to drive the shift from volume to value, but there's some hesitance. The enmity between national health insurers and hospital systems is palpable and intensifying as each seeks to "own" the value agenda.
Virtual Primary Care: HCSC, one of the largest health insurers in the country, has announced plans to offer a virtual care service to some employer groups as soon as 2023. The group anticipates initially offering virtual primary care services to select customers in Illinois and Texas. As part of the offering, HCSC will team with Teledoc Health on the new services to provide annual exams, preventative care, diagnostics, as well as treatment and ongoing care for those with chronic conditions. Participating members will receive at-home blood pressure and heart rate monitors and have expanded access to some specialty services such as mental and behavioral health providers.
Insurer-Provider Partnership: Highmark Health is partnering with value-based primary care provider AbsoluteCare to bring concierge-style primary care services to its public-sector members in Pittsburgh. Members will have access to same-day urgent care, behavioral health services, and a pharmacy on-site. AbsoluteCare also operates in Atlanta, Baltimore, New Orleans, and Philadelphia. Highmark is the largest insurer in Pennsylvania, with 2,342,027 members. It also serves 324,557 managed Medicaid beneficiaries in the state.
Specialty Pharma Trend: The specialty drug trend in 2021 has largely recovered from the hit it took from the COVID-19 pandemic in 2020. This was driven mainly by an increase in utilization according to the 2022 Artemetrx State of Specialty Spend and Trend Report from Pharmaceutical Strategies Group (an EPIC company). Released in August, the report's findings are based on the analysis of 73.9 million medical claims and 55.1 million pharmacy claims from its book of business.  Utilization is driving the specialty trend, slowing to 11.8% from 2019 to 2020 (12.8% the previous year). However, in 2021, it rose to 14.2%.
Upcoming Member Opportunities
Get involved! If you aren't currently serving on a committee, but would like to, please email gfeng@aaab.net.