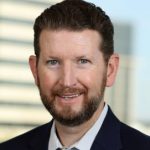 I was pleased to meet with so many of our AAAB members at the recent Annual Meeting in Florida. We enjoyed some great discussion and dialogue during the two-day event.
In this issue of AAAB Insights, check out the most recent regulatory updates out of Washington D.C. and across the country in Regulatory Updates and information from our most recent member committee meetings in Committee Updates. This month, we profile Nationalway, one of our Members in Member Highlight. Plan to attend one of our upcoming meetings after taking a look at the December calendar in the Members' Spot. If you would like to join a committee, please reach out and we can help you get involved.
For any questions or feedback regarding AAAB, please feel free to contact our leadership board via email at a.melgar@aaab.net.
Brandon Wood
AAAB President
From DC:
Federal Regulations: In the month of November, there were 20 new Federal register entries in the Healthcare Reform section. Those entries break down as follows:
Commemorations (x3):

National Diabetes Month in November, National Family Week starting November 24th, and National Child's Day on November 24th.

COVID-19 Vaccination and Testing; Emergency Temporary Standard:

The Occupational Safety and Health Administration (OSHA) issued an emergency temporary standard (ETS) to protect unvaccinated employees of large employers (100 or more employees) from the risk of contracting COVID-19 by strongly encouraging vaccination

(A three-judge panel at the Fifth Circuit Court of Appeals permanently blocked this action nationwide and the Sixth Circuit has been selected to hear the case en banc)

.

Medicare and Medicaid Programs; Omnibus COVID-19 Health Care Staff Vaccination:

This interim final rule with comment period revised the requirements that most Medicare- and Medicaid-certified providers and suppliers must meet to participate in the Medicare and Medicaid programs

(A federal district court in Louisiana issued a nationwide preliminary injunction against this new rule).
Medicare Program; End-Stage Renal Disease Prospective Payment System, Payment for Renal Dialysis Services Furnished to Individuals With Acute Kidney Injury, End-Stage Renal Disease Quality Incentive Program, and End-Stage Renal Disease Treatment Choices Model:

This final rule updated the End-Stage Renal Disease Prospective Payment System for calendar year 2022. 

Medicare and Medicaid Programs; CY 2022 Home Health Prospective Payment System Rate Update; Home Health Value-Based Purchasing Model Requirements and Model Expansion; Home Health and Other Quality Reporting Program Requirements; Home Infusion Therapy Services Requirements; Survey and Enforcement Requirements for Hospice Programs; Medicare Provider Enrollment Requirements; and COVID-19 Reporting Requirements for Long-Term Care Facilities:

This final rule updated the home health and home infusion therapy services payment rates for calendar year 2022 in accordance with existing statutory and regulatory requirements. 

Agency Information Collection Activities; Request for Public Comment (x2):

The Department of Labor, in accordance with the Paperwork Reduction Act of 1995 (PRA 95) (44 U.S.C. 3506(c)(2)(A)), provided the general public and Federal agencies with an opportunity to comment on proposed and continuing collections of information. 

Adjustment of Civil Monetary Penalties for Inflation and the Annual Civil Monetary Penalties Inflation Adjustment for 2021:

This final rule finalized the provisions of the September 6, 2016 interim final rule that adjusts for inflation the maximum civil monetary penalty amounts for all agencies within the Department of Health and Human Services and updates certain agency-specific regulations. 

Medicare Program: Hospital Outpatient Prospective Payment and Ambulatory Surgical Center Payment Systems and Quality Reporting Programs; Price Transparency of Hospital Standard Charges; Radiation Oncology Model:

This final rule with comment period revised the Medicare hospital outpatient prospective payment system and the Medicare ambulatory surgical center payment system for Calendar Year 2022 based on continuing experience with these systems.

Medicare Program; CY 2022 Payment Policies Under the Physician Fee Schedule and Other Changes to Part B Payment Policies; Medicare Shared Savings Program Requirements; Provider Enrollment Regulation Updates; and Provider and Supplier Prepayment and Post-Payment Medical Review Requirements:

This major final rule addressed: Changes to the physician fee schedule; other changes to Medicare Part B payment policies to ensure that payment systems are updated to reflect changes in medical practice, relative value of services, and changes in the statute; Medicare Shared Savings Program requirements; updates to the Quality Payment Program; Medicare coverage of opioid use disorder services furnished by opioid treatment programs; updates to certain Medicare provider enrollment policies; requirements for prepayment and post-payment medical review activities; requirement for electronic prescribing for controlled substances for a covered Part D drug under a prescription drug plan, or a Medicare Advantage Prescription Drug plan; updates to the Medicare Ground Ambulance Data Collection System; changes to the Medicare Diabetes Prevention Program expanded model; and amendments to the physician self-referral law regulations.

Medicaid Program; Delay of Effective Date for Provision Relating to Manufacturer Reporting of Multiple Best Prices Connected to a Value Based Purchasing Arrangement; Delay of Inclusion of Territories in Definition of States and United States:

This final rule delayed for 6 months the effective date for amendatory instruction which addresses the reporting by manufacturers of multiple best prices connected to a value-based purchasing arrangement, of the final rule published in the December 31, 2020 Federal Register to July 1, 2022.

Advisory Committee on Immunization Practices (ACIP):

In accordance with the Federal Advisory Committee Act, the Centers for Disease Control and Prevention announces a meeting of the Advisory Committee on Immunization Practices.

Agency Information Collection Activities: Submission for OMB Review; Comment Request:

The Centers for Medicare & Medicaid Services announced an opportunity for the public to comment on its intention to collect information from the public. 

Agency Information Collection Activities: Proposed Collection; Comment Request (x2):

The Centers for Medicare & Medicaid Services announced an opportunity for the public to comment on its intention to collect information from the public.

Office of the Secretary, Interagency Pain Research Coordinating Committee Call for Committee Membership Nominations:

The Department of Health and Human Services has created the Interagency Pain Research Coordinating Committee and is seeking nominations for this committee.

Prescription Drug and Health Care Spending:

This document sets forth interim final rules implementing provisions of the Internal Revenue Code, the Employee Retirement Income Security Act, and the Public Health Service Act, as enacted by the Consolidated Appropriations Act, 2021.

Federal Financial Participation in State Assistance Expenditures; Federal Matching Shares for Medicaid, the Children's Health Insurance Program, and Aid to Needy Aged, Blind, or Disabled Persons for October 1, 2022 Through September 30, 2023:

The Federal Medical Assistance Percentages (FMAP), Enhanced Federal Medical Assistance Percentages (eFMAP), and disaster-recovery FMAP adjustments for Fiscal Year 2023 have been calculated pursuant to the Social Security Act (the Act).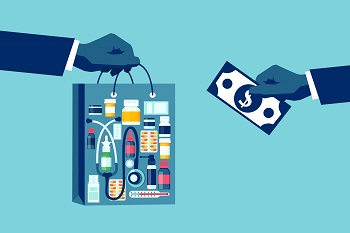 ACA: In the first four weeks of November, 3,003,916 plan selections were made on Healthcare.gov. Of that number, 571,115 were new customers to the ACA. In total, 4,281,489 Americans enrolled in health plans during this period.
Medicare: According to a recent Avalere Health analysis of selected non-medical benefits offered by MA plans in 2022, 30% of plans will feature a nutrition benefit next year, compared with 17% of plans in 2021.
---
Around the Country:
Kaiser Permanente Strike: A major strike of Kaiser Permanente healthcare workers in southern California has been averted as union members and management reached an agreement on a contract. As many as 28,400 of Kaiser's healthcare workers in the southern California region had been set to walk off the job after giving the nonprofit system the required 10-day strike notice on Nov. 5. It would have been the largest strike in the U.S. so far this year. The work stoppage had the potential to significantly disrupt operations at the nonprofit's 14 hospitals and more than 200 clinics in the southern California region, as union members make up about 37% of the workforce there.
CVS: CVS executives have made it clear that the firm is committed to growing primary care and indicated they may seek transactions in that space. CEO Lynch touted the firm's virtual primary care program, part of a collaboration with Teladoc Inc. Lynch also predicted that the company's push to offer coordinated primary care services through its Health Hub brand of clinics, which are mostly located in CVS stores, would create savings. "Primary care is a small component of overall medical costs. I think we all recognize that, but it wields significant influence on the total medical cost picture." 
Value-based Care: A majority of health systems in a survey conducted by the Healthcare Financial Management Association plan to get into risk-based Medicare Advantage payment models next year, part of a growing trend of providers seeking to become "payviders" and have a greater role in risk management. The survey of more than 100 health system chief financial officers and other executives was conducted between July and August of this year. It found that health systems are looking to diversify their risk-based payment strategies. 
Employer Coverage: The Kaiser Family Foundation recently released its 2021 Employer Health Benefits Survey. Average family premiums rose 4% this year to over $22,000. Workers contributed $5,969 toward the cost of family coverage and the average single deductible stood at $1,669 which is up significantly since 2011 ($991). This year 85% of covered workers have a deductible in their plan, up from 74% a decade ago. 
Dual-Eligible Plans: Medicare Advantage carriers are increasing their dual-eligible SNP plan offerings for 2022. There are two factors driving this: the overall growth of Medicare Advantage enrollment as baby boomers continue to age in and the expansion of dual-eligible marketing as carriers and agencies endeavor to drive year-round sales.
Acquisition: Bain Capital and Hellman & Friedman announced they're acquiring EHR vendor Athenahealth for $17 billion. The transaction will be financed through a mix of equity and debt and is expected to be completed in the first quarter of 2022.  The current owners, Veritas Capital and Evergreen Coast Capital, will each retain a minority investment in Athenahealth.
Broker & Agents' Coordination & Education/ Technology & Marketing: Meeting not held in November due to annual meeting. Key initiatives remain:
Individual agent initiative that is being driven via the subcommittee with the following three elements:

E&O: Working through various options that could be offered.

Lead Generation: Finalizing the code of conduct and looking for a vendor to help build the curriculum for the certification program.

Agent Platform: Key association members have facilitated an instance of E123 for association usage.

Sales Code of Conduct: We will piggyback this effort atop the lead generation curriculum development and build-out.

TCPA: Still working on getting the IT infrastructure built to support this initiative.
---
Executive Committee: The committee discussed and placed three items on the agenda for January's board meeting:
Adding new company members to the board of directors.

Memberships fees for Indy agencies and agents.

AAAB becoming a peer member of the CAIF.
---
Membership & Diversity: 
We have three prospects that have committed to joining that are now going through the agreement process. We are also working on a list of about 50 significant companies that sell ancillary products.

Former NM Superintendant of Insurance, John Francini will be joining this committee.
---
Products:
We developed our first product brief around the short-term health insurance product and are formulating a plan to develop all the others to include non-insurance products.
---
Regulatory Affairs & Association Oversight: Discussed new posts on the federal register and decided none required action. The association continues to track the No Surprise Act, Medicare dental/hearing/vision expansion, and Short-term Health Insurance initiatives.
In order for all of us to get to know our diverse member base, we are highlighting a member each month.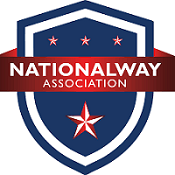 This month, we highlight NATIONALWAY, which is an established Texas non-profit membership association founded in 1996 that is focused to drive the betterment of its members at various stages in life. It focuses on improving, informing, and providing its members with not only health and wellness insurance but lifestyle benefits as well.
NATIONALWAY President David Keeler took a few minutes out of his busy schedule to answer some questions:
What is the biggest reason people join NATIONALWAY? Becoming a member of NATIONALWAY provides both individuals and families with value-driven benefits that meet both their benefit desires and budgetary needs.
NATIONALWAY is known for its industry focus; how does NATIONALWAY approach catering to a specific industry? We focus deeply on engaging with benefits and services for our members that are meaningful to them on a day-to-day basis. What may be very significant for one industry-specific member may differ from another industry-specific member. We are committed to establishing great program options that are as specific to them as possible.
What are some of the key trends that NATIONALWAY believes are important to pursue? We believe the landscape of benefits and services is always changing and evolving. We want to be a recognized leader in making sure we bring those enhancements to our current and future members.
Does NATIONALWAY see any benefits on the horizon that the public will find interesting? Yes, we are seeing very viable developments in consumer-driven benefits that may have an impact on all of our members or specific sectors of our membership. The key is to make sure that each member is only investing in the benefits and services that are best for them.
Who are some of NATIONALWAY's key partners? Some of our key strategic alliances as of this writing are Careington International, MDLive, The Zig Ziglar organization, and many others.
Upcoming Member Opportunities
Get involved! If you aren't currently serving on a committee, but would like to, please email a.melgar@aaab.net.