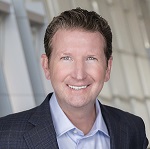 We want to extend an invitation to all members to join us at the upcoming AAAB Member Meeting in Tampa.  In this issue of AAAB Insights, check out the most recent regulatory updates out of Washington D.C. and across the country in Regulatory Updates.  Please make a note of the upcoming December meetings that are listed in the Members' Spot. If you would like to join a committee, please reach out and we can help you get involved.
We welcome any questions or feedback you may have regarding AAAB, so please feel free to contact our leadership board via email at gfeng@aaab.net.
We also want to extend a warm holiday greeting to all of our AAAB members and wish you great success as we enter in to the new year!
Brandon Wood
AAAB President
From DC:
ACA:
HSA for ACA Beneficiaries: The Paragon Health Insititute is advocating for a major reform of an Affordable Care Act subsidy program. Their proposal would permit lower-income exchange enrollees to take a portion of the government subsidy that now goes to health insurers as an HSA deposit instead. This proposal would significantly expand consumer control over their health care, permitting them maximum flexibility for how to use the government subsidy. According to the proposal with a distributional analysis from the actuarial firm Milliman, giving lower-­income exchange enrollees an additional way to use their ACA subsidy expands Americans' welfare since some enrollees would prefer an HSA deposit over the reduction of their plans' cost-­sharing components. Nearly seven-in-ten enrollees with income below 200% of the FPL would benefit from selecting the HSA option, with an average financial benefit of around $1,500 over the year. More than three-quarters of enrollees with income between 200% and 250% of the FPL benefit from selecting the HSA option, with a smaller average yearly benefit between $500 and $600.
ACA-focused Startup Carriers Continue to Struggle: Startup insurers focused on the ACA market struggle for financial viability. Looking at those that have gone public in recent years, they continued losing money in the third quarter of 2022. However, Oscar Health, Inc. and Bright Health Group, Inc. have varied in their performance on individual financial metrics. However, the most notable part of the companies' earnings conference calls was executives' discussion about decisions to pare down certain books of business amid profitability and execution struggles.
ACA Enrollments Increase: About a third of the way through ACA open enrollment, the Biden Administration reported that health insurance enrollment via HealthCare.gov is up 40% compared to last year, and 4 out of 5 people who enroll in Affordable Care Act plans can obtain coverage for $10 or less per month. The U.S. Department of Health and Human Services said HealthCare.gov enrollment topped 13.6 million in 2021, and the uninsured rate hit a record low earlier this year.
ConnetiCare Exiting Small Group: ConnectiCare, which requested an average 29.3% rate increase for small group plans sold off the state's exchange, informed brokers that it would exit the fully insured, small group market beginning on December 1st. The decisions followed the Connecticut Insurance Department's approval of an average 15% rate increase and the insurer's own actuarial review of its finances. Active ConnectiCare small group health insurance plans that renew after May 31, 2023, will need to transition to new coverage, according to the company. The insurer's exit leaves just four insurers in the small group, fully insured market.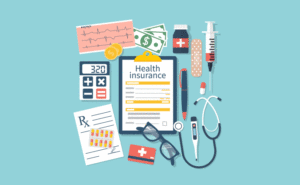 Medicare/Medicaid:
Carriers Growing Interest in the Dual Market: As Medicare Advantage organizations market a host of new products and benefits for the 2023 plan year, large and regional insurers alike are boosting their Dual Eligible Special Needs Plan (D-SNP) presence. While those plans continue to be the most popular type of SNP — especially as CMS phases out so-called D-SNP look-alikes and pushes states to further integrate Medicare and Medicaid programs —  a smaller but growing group remains interested in pursuing the more specialized Chronic Condition SNP (C-SNP) and Institutional SNP (I-SNP) markets. According to an analysis of CMS's Landscape Files from Clear View Solutions, LLC, there will be 1,320 SNPs on the market in 2023, compared with 1,192 in 2022 and 1,019 in 2021. The total number of D-SNPs, which serve members who are dually eligible for Medicare and Medicaid, will rise from 723 plans in 2022 to 809 plans available in 2023. The number of people enrolled in SNPs now exceeds 5 million, up from 4.1 million a year ago, according to AIS's Directory of Health Plans. The bulk of that enrollment continues to be in D-SNPs, which serve more than 4.5 million individuals, followed by more than 421,500 people in C-SNPs.
Increased Secret Shopping this Year: If Medicare Advantage organizations and Prescription Drug Plans this open enrollment season have the haunting feeling they're being watched, it's because they are. After implementing new rules aimed at better protecting beneficiaries from confusing and misleading Medicare marketing, CMS in October issued two memos informing plans that they've done some digging into recent marketing activities and they don't like what they've seen so far. CMS sees compliance as a matter of urgency In a "Best Practices" memo released on Oct. 19, CMS said recent secret shopping revealed that "some agents were not complying with current regulation and unduly pressuring beneficiaries, as well as failing to provide accurate or enough information to assist a beneficiary in making an informed enrollment decision." CMS also released a four-page document containing frequently asked questions about call recordings and third-party marketing organization (TPMO) disclaimers. In that document, CMS said its staff reviewed numerous recordings of calls from marketing entities ranging from individual agents and brokers to larger call centers, and it found that "agents failed to provide the beneficiary with the necessary information or provided inaccurate information to make an informed choice for more than 80 percent of the calls reviewed."
South Dakota Medicaid Expansion: On election day, voters in South Dakota approved a ballot measure to expand Medicaid coverage to an estimated 42,000-plus additional people. 56.2% of voters supported expansion, and 43.8% were opposed. Even though South Dakota Gov. Kristi Noem did not support the measure, she said she would implement expanded Medicaid if the voters approved it. Medicaid has been expanded in all but 12 states since the passage of the Affordable Care Act.
More Access to Expanded Primarily Health-Related Benefits: More than 1,400 Medicare Advantage plans will offer at least one Expanded Primarily Health-Related Benefit (EPHRB) in the 2023 plan year, according to a new report from ATI Advisory. In 2019, CMS reinterpreted the definition of what constitutes a "primary health-related" benefit, which allowed plans to offer a broader range of supplemental benefits such as adult day health services, support for caregivers of enrollees, and therapeutic massage. The most commonly offered EPHRB is in-home support services, which is available in at least one plan in the majority of U.S. counties, according to ATI's analysis. Two EPHRBs — in-home support services and support for caregivers — saw significant uptake from 2022 to 2023, growing 50% and 83%, respectively. An earlier analysis from ATI found that more than 30% of MA members are currently enrolled in a plan that offers at least one type of supplemental benefit, which includes both EPHRBs and Special Supplemental Benefits for the Chronically Ill.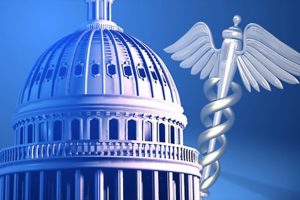 Federal Activity:
Federal Register: In the month of November, there were 15 new Federal register entries in the Healthcare Reform section. Those entries break down as follows:
340B Drug Pricing Program; Administrative Dispute Resolution (HHS): The Health Resources and Services Administration implements section 340B of the Public Health Service (PHS) Act, which is referred to as the "340B Drug Pricing Program" or the "340B Program." This notice of proposed rulemaking (NPRM) proposes to revise the current 340B administrative dispute resolution (ADR) final rule (Dec. 14, 2020) with a new process and solicits comment on the proposal.
Agency Information Collection Activities; Submission for OMB Review; Public Comment Request; Prevention and Public Health Fund Evidence-Based Chronic Disease Self-Management Education Program Information Collection; OMB# 0985-0036 (Community Living Administration): The Administration for Community Living is announcing that the proposed collection of information listed above has been submitted to the Office of Management and Budget (OMB) for review and clearance as required under section 506(c)(2)(A) of the Paperwork Reduction Act of 1995.
Advisory Committee on Immunization Practices (CDC): In accordance with the Federal Advisory Committee Act, the Centers for Disease Control and Prevention (CDC), located within the Department of Health and Human Services (HHS), announces the following meeting of the Advisory Committee on Immunization Practices (ACIP).
Medicare Program: Hospital Outpatient Prospective Payment and Ambulatory Surgical Center Payment Systems and Quality Reporting Programs; Organ Acquisition; Rural Emergency Hospitals: Payment Policies, Conditions of Participation, Provider Enrollment, Physician Self-Referral; New Service Category for Hospital Outpatient Department Prior Authorization Process; Overall Hospital Quality Star Rating; COVID-19 (CMS): This final rule with comment period revises the Medicare hospital outpatient prospective payment system (OPPS) and the Medicare ambulatory surgical center (ASC) payment system for Calendar Year (CY) 2023 based on our continuing experience with these systems.
National Rural Health Day, 2022 (Executive Office of the President): Declaration.
Medicare and Medicaid Programs; CY 2023 Payment Policies Under the Physician Fee Schedule and Other Changes to Part B Payment and Coverage Policies; Medicare Shared Savings Program Requirements; Implementing Requirements for Manufacturers of Certain Single-dose Container or Single-use Package Drugs To Provide Refunds With Respect to Discarded Amounts; and COVID-19 Interim Final Rules (CMS): This major final rule addresses: changes to the physician fee schedule (PFS); other changes to Medicare Part B payment policies to ensure that payment systems are updated to reflect changes in medical practice, relative value of services, and changes in the statute; Medicare Shared Savings Program requirements; updates to the Quality Payment Program; Medicare coverage of opioid use disorder services furnished by opioid treatment programs; updates to certain Medicare and Medicaid provider enrollment policies, including for skilled nursing facilities; updates to conditions of payment for DMEPOS suppliers; HCPCS Level II coding and payment for wound care management products; electronic prescribing for controlled substances for a covered Part D drug under a prescription drug plan or an MA-PD plan under the Substance Use-Disorder Prevention that Promotes Opioid Recovery and Treatment (SUPPORT) for Patients and Communities Act (SUPPORT Act); updates to the Medicare Ground Ambulance Data Collection System; provisions under the Infrastructure Investment and Jobs Act; and finalizes the CY 2022 Methadone Payment Exception for Opioid Treatment Programs IFC. We are also finalizing, as implemented, a few provisions included in the COVID-19 interim final rules with comment period.
Administrative Simplification: Modifications of Health Insurance Portability and Accountability Act of 1996 (HIPAA) National Council for Prescription Drug Programs (NCPDP) Retail Pharmacy Standards; and Adoption of Pharmacy Subrogation Standard (HHS): This proposed rule would adopt updated versions of the retail pharmacy standards for electronic transactions adopted under the Administrative Simplification subtitle of the Health Insurance Portability and Accountability Act of 1996 (HIPAA).
Medicare Program; End-Stage Renal Disease Prospective Payment System, Payment for Renal Dialysis Services Furnished to Individuals With Acute Kidney Injury, End-Stage Renal Disease Quality Incentive Program, and End-Stage Renal Disease Treatment Choices Model (CMS): This final rule updates and revises the End-Stage Renal Disease (ESRD) Prospective Payment System for calendar year 2023. This rule also updates the payment rate for renal dialysis services furnished by an ESRD facility to individuals with acute kidney injury.
Medicare Program; Calendar Year (CY) 2023 Home Health Prospective Payment System Rate Update; Home Health Quality Reporting Program Requirements; Home Health Value-Based Purchasing Expanded Model Requirements; and Home Infusion Therapy Services Requirements (CMS): This final rule sets forth routine updates to the Medicare home health payment rates for calendar year (CY) 2023 in accordance with existing statutory and regulatory requirements.
National Diabetes Month, 2022 (Executive Office of the President): Declaration
National Lung Cancer Awareness Month, 2022 (Executive Office of the President): Declaration
Notice of Request for Public Comment on Two Draft Recommendations To Update the HRSA-Supported Women's Preventive Services Guidelines Relating to Screening for Diabetes in Pregnancy and Screening for Type 2 Diabetes After Pregnancy (HRSA): This notice seeks comments on two draft recommendations to update the HRSA-Supported Women's Preventive Services Guidelines (``Guidelines'') relating to Screening for Diabetes in Pregnancy and Screening for Type 2 Diabetes after Pregnancy.
Medicare Program; Implementing Certain Provisions of the Consolidated Appropriations Act, 2021 and Other Revisions to Medicare Enrollment and Eligibility Rules (CMS): This final rule implements certain provisions of the Consolidated Appropriations Act, 2021 (CAA). Additionally, we are proposing to delete references to specific Medicare forms from the text of existing regulations at Sec. Sec. 406.7 and 407.11 in order to provide greater administrative flexibility.
Office of the Secretary, Interagency Pain Research Coordinating Committee Call for Committee Membership Nominations (NIH): The Department of Health and Human Services (HHS) (Department) has created the Interagency Pain Research Coordinating Committee and is seeking nominations for this committee.
National Committee on Vital and Health Statistics; Meeting and RFC (HHS): Pursuant to the Federal Advisory Committee Act, the Department of Health and Human Services (HHS) announces the following advisory committee meeting and related Request for Comment (RFC). The meeting is open to the public.
Bills Introduced in Key Health Committees:
House Energy & Commerce: There were 17 bills introduced in this committee during November. None of them were salient to ancillary benefits.
House Ways & Means: There were 17 bills introduced as well in this committee during November. None of them were salient to ancillary benefits.
Senate Finance: There were 9 bills introduced in this committee during November. None of them were salient to ancillary benefits.
Senate HELP: There were 5 bills introduced in this committee during November. None of them were salient to ancillary benefits.
Salient Congressional Bills:
HR 4803-Acupuncture for Our Seniors Act: Facilitates provider billing for acupuncture in the Medicare program (AAAB Supports).
HR 7512-Protecting Patients from Deceptive Health Plans Act: Limits the sale of supplemental products to consumers who already have comprehensive coverage. It would disallow the combination of accident and disability coverage. Currently in committee (AAAB Opposes).
S 1002-Junk Plan Accountability and Disclosure Act of 2021: Would require pre-enrollment disclosures by insurers selling supplemental plans. Significant federal reporting requirements on enrollment and claims. Currently in committee (AAAB Opposes).
S 4293-Pharmacy Benefit Manager Transparency Act of 2022: The legislation would make it illegal for PBMs to engage in "spread pricing" in which they charge health plans and payers more for a prescription drug than what they reimburse to the pharmacy, and then pocket the difference – the "spread" – as profit (AAAB Supports).
---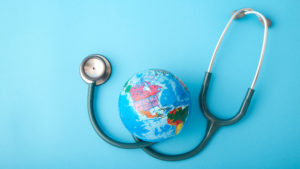 Around the Country:
What Would You Pay?: Recently, a Pfizer executive said a dose of the COVID vaccine that it developed would have a list price of $110 to $130 when it hits the commercial market. The company's contract with the government continues through the end of the year, so the transition to a commercial model will begin during the first quarter of next year at the earliest.  When the shift occurs, people with commercial or public insurance who are eligible to receive the vaccine will receive it without any out-of-pocket payments.
Highmark to Cover Video Games: Highmark Health recently implemented a medical policy stating the insurer will cover digital prescription therapeutics (DPTs) under certain circumstances. The decision is "incredibly significant for our industry," Akili Interactive Labs chief executive and co-founder Eddie Martucci, Ph.D., wrote in an email to AIS Health. Highmark's policy pertains to Akili's EndeavorRx treatment for children with attention-deficit/hyperactivity disorder as well as the eight other FDA-approved DPTs, which are software-based therapies to treat medical and behavioral conditions. Manufacturers of DPTs said that some states and a small number of insurers have covered DPTs on a one-off basis. However, they say Highmark is the first insurer to cover all FDA-approved DPTs.
Artificial Intelligence to Assist Physicians: Navina, the maker of an AI assistant for physicians, raised $22 million in funding. The series B funding round was led by ALIVE Israel HealthTech Fund with participation from existing investors Grove Ventures, Vertex Ventures Israel, and Schusterman Family Investments. The company works with value-based care and multistate physician groups across the U.S., aiming to address physician burnout by leveraging AI to extract insights from patient data and present them to physicians at the point of care. Findings published in a recent report by the Innovation Lab of the American Academy of Family Physicians found Navina's AI assistant reduces pre-appointment preparation time for physicians by 61% and increases diagnosis accuracy.
CVS has Positive Financial News but Negative Operational News: CVS Health Corp., the parent company of insurance firm Aetna, reported solid results in the third quarter, beating Wall Street earnings projections. However, the company also acknowledged headwinds including declining Medicare Advantage Star Ratings, the loss of Centene Corp.'s PBM business, a major legal settlement over opioid overprescribing, and losses posted by newly acquired divisions. The insurer reported $2.09 in adjusted earnings per share (EPS), beating the Wall Street consensus projection of $2.00. Executives project an end-of-year adjusted EPS of $8.55 to $8.65, slightly up from a previous projection of $8.40 to $8.60. Total revenues across the firm increased by 10% year over year to $81.2 billion.
Walmart Wants to Settle: Walmart has proposed a $3.1 billion settlement to end litigation by state, local, and tribal governments across the United States that alleges the retailer's pharmacies exacerbated the opioid crisis. The settlement is still being negotiated and does not admit liability. It is similar to the approximately $5 billion proposed settlements from both CVS Health and Walgreens Co. "The settlement framework is in the best interest of all parties and will provide significant aid to communities across the country in the fight against the opioid crisis, with aid reaching state and local governments faster than any other nationwide opioid settlement to date," said Walmart.
Upcoming Member Opportunities
Get involved! If you aren't currently serving on a committee, but would like to, please email gfeng@aaab.net.