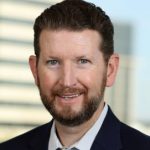 We want to send a warm welcome to our newest members of AAAB! Be sure to reach out to others in our industry who might benefit from becoming AAAB members - there is strength in numbers!
In this issue of AAAB Insights, check out the most recent regulatory updates out of Washington D.C. and across the country in Regulatory Updates and information from our most recent member committee meetings in Committee Updates.   All of the March meetings are listed in the Members' Spot. If you would like to join a committee, please reach out and we can help you get involved.
For any questions or feedback regarding AAAB, please feel free to contact our leadership board via email at gfeng@aaab.net.
Brandon Wood
AAAB President
From DC:
Federal Regulations: In the month of February, there were eight new Federal register entries in the Healthcare Reform section. Those entries break down as follows:
Public Charge Ground of Inadmissibility (Homeland Security): The U.S. Department of Homeland Security proposes to prescribe how it determines whether a noncitizen is inadmissible to the United States under section 212(a)(4) of the Immigration and Nationality Act (INA) because they are likely at any time to become a public charge.
Compliance Policy Guide Sec. 510.800 Beverages-Serving Size Labeling; Compliance Policy Guide Sec. 540.420 Raw Breaded Shrimp-Microbiological Criteria for Evaluating Compliance With Current Good Manufacturing Practice Regulations; and Compliance Policy Guide Sec. 562.800 Vending Machine Food-Labeling; Withdrawal of Guidances (FDA): The Food and Drug Administration is announcing the withdrawal of three compliance policy guides (CPG) entitled "Compliance Policy Guide Sec. 510.800 Beverages—Serving Size Labeling," "Compliance Policy Guide Sec. 540.420 Raw Breaded Shrimp—Microbiological Criteria for Evaluating Compliance with Current Good Manufacturing Practice Regulations," and "Compliance Policy Guide Sec. 562.800 Vending Machine Food—Labeling."
Agency Information Collection Activities: Proposed Collection; Comment Request (CMS X 3): The Centers for Medicare & Medicaid Services is announcing an opportunity for the public to comment on CMS' intention to collect information from the public.
Receipt of Notice That a Patent Infringement Complaint Was Filed Against a Biosimilar or Interchangeable Biosimilar Applicant (FDA): The Food and Drug Administration is publishing notice that an applicant for a biologics license application (BLA) for a biosimilar or interchangeable biosimilar product submitted under the Public Health Service Act (PHS Act) (a "subsection (k) applicant") notified FDA that an action for patent infringement was filed in connection with the applicant's BLA.
Medicare Program; Announcement of Request for an Exception to the Prohibition on Expansion of Facility Capacity Under the Hospital Ownership and Rural Provider Exceptions to the Physician Self-Referral Prohibition (CMS): The Social Security Act prohibits a physician-owned hospital from expanding its facility capacity unless the Secretary of the Department of Health and Human Services grants the hospital's request for an exception to that prohibition after considering input on the request from individuals and entities in the community where the hospital is located.
Advisory Committee on Immunization Practices (CDC): In accordance with the Federal Advisory Committee Act, the Centers for Disease Control and Prevention announces the following meeting of the Advisory Committee on Immunization Practices.

ACA:
Enrollment in New Jersey: New Jersey recently announced more than 324,000 New Jerseyans signed up for health coverage through the Get Covered New Jersey state-based exchange during the Affordable Care Act Open Enrollment Period. A  20 percent increase over last year was noted in the announcement. Governor Murphy also announced a new "Expanded Access" initiative, which allows qualifying consumers with an annual household income of up to 200% of the federal poverty level ($25,760 for an individual and $53,000 for a family of four), to enroll in a health plan throughout the year.
Medicaid Contraction: According to the Urban Institute, millions of Americans could lose their Medicaid coverage when the pandemic ends. It is expected that the current federal public health emergency will expire this year which will trigger a requirement that states must audit their Medicaid records to see who is no longer eligible for coverage. Those audits have been suspended the past couple of years. It is believed this action could lead to as many as 15 million people losing their Medicaid health insurance so they'll need to find new coverage such as marketplace coverage.
Medicare:
Medicare Advantage: As publicly traded Medicare Advantage insurers begin to report fourth-quarter and full-year 2021 earnings, Humana Inc.'s recent disclosure of lower-than-expected individual MA growth for 2022 has raised questions among the investment community around the use of external sales channels and their impact on membership churn. However, reports from United Health and Anthem in late January seemed to assure investors that Humana's experience was not reflective of an overall trend.
Pay Increase: CMS in its February 2nd release of the 2023 preliminary rate notice estimated that MA plans will see an average pay increase of 8% in 2023. In addition, it floated some potential changes aimed at advancing administration priorities such as health equity in the Medicare Advantage and Part D programs. The estimate could change: In 2022, CMS originally estimated that plans would receive an average reimbursement increase of 2.8%, then bumped that estimate up to 4.08% in the final rate announcement.
---
Around the Country: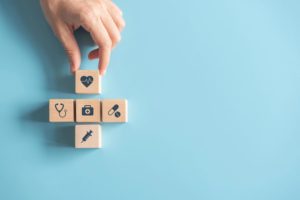 Natural Immunity: A recent Johns Hopkins University study found "robust natural immunity" from COVID. Dr. Marty Makary and several of his Johns Hopkins colleagues recently released the findings of a study on the durability of natural immunity from COVID. "We found that among 295 unvaccinated people who previously had COVID, antibodies were present in 99% of them up to nearly two years after infection," wrote Dr. Makary in the Wall Street Journal on January 26, 2022. "We also found that natural immunity developed from prior variants reduced the risk of infection with the Omicron variant." This study and others, said Dr. Makary, confirms "the immune system works. The largest of these studies, which came from Israel, found that natural immunity is 27 times as effective as vaccinated immunity in preventing symptomatic illness."
Drone Delivery: Magellan Health and Zipline, a product delivery company, are partnering to deliver prescription medications via drones. Magellan Rx, the company's pharmacy benefit management division, will deliver specialty medications for chronic conditions as well as traditional medications. Zipline estimates its automated delivery protocols can bring patients their medications as quick as 15 minutes. Deliveries are expected to begin this year, pending federal approval, starting in North Carolina.
Amazon Tele-medicine: Amazon Care recently announced that it plans to offer its telehealth services nationwide in addition to the expansion of in-person care sites to 20 new cities.
Children's Mental Health in Schools: The COVID-19 pandemic has created a situation of rising mental health needs among children and youth. In addition to experiencing the human cost and social isolation brought upon by COVID-19, many children have lacked consistent time in classrooms. School closures and shifts to online learning have limited access to educational and social opportunities as well as mental health services. Since the beginning of the pandemic, 38 states have enacted nearly 100 laws focused on supporting schools in their role as one of the primary access points for pediatric behavioral health care. These laws provide funding for school-based mental health services, strategic planning to improve school mental health systems, training and resources for school staff and students, and guidance for school policies. As children navigate the lasting impacts of the pandemic and policymakers prioritize youth mental health, states will need to continue investing in and strengthening school-based mental health systems.
Covid Finance: Aetna announced during a February 9th conference call discussing financial results, Chief Financial Officer Shawn Guertin said Aetna's COVID-19-related capital investments were lower in 2021 when compared to 2020. However, COVID-related utilization was higher. "As a result of the omicron variant, we experienced higher COVID testing and treatment costs in the fourth quarter, but this was largely offset by lower non-COVID costs, particularly in Medicare and Medicaid," Guertin said.
Telehealth Investments: The Health Resources and Services Administration has awarded 29 health centers a total of $55 million dollars to bolster their use of telehealth services and remote patient monitoring for their underserved populations. These health centers will utilize the funding to develop, implement, and evaluate strategies to deploy virtual health in an attempt to increase access and improve clinical outcomes.  The 29 health centers received funding spanning 14 states and Puerto Rico and each received between $1.1 and $2 million.
Committee Updates: 
Broker Committee: Reviewed the list of policies & procedures being developed for the compliance toolbox and reviewed the subcommittee activities.
Independent Agent Subcommittee: Set July first as a target launch for the offering while continuing the work on the various offerings being developed.
Membership/Diversity Committee: Held some meetings with current pursuit companies to show them the value of the association to their individual business beyond the important advocacy mission.
Product Committee: We are still awaiting the industry data that John Franchini is pursuing.
Regulatory Affairs Committee: Reviewed federal notices and composed a response to the January 12th proposed rules on Medicare marketing. See response below:
---
Health and Human Services Department
Centers for Medicare & Medicaid Services
Washington, DC
Dear Mr. Secretary and Madam Administrator,
The American Association of Ancillary Benefits (AAAB) is grateful for this opportunity to respond to the proposed rule dated 01/12/2022 entitled, "Medicare Program; Contract Year 2023 Policy and Technical Changes to the Medicare Advantage and Medicare Prescription Drug Benefit Programs."
The AAAB is a nonprofit trade association that services the ancillary benefits industry. The mission of AAAB is to advocate for the ancillary benefits industry on behalf of carriers, vendors, third parties, and distributors, as well as to advocate for specialty carriers, prepaid legal services, and other niche products. AAAB will also coordinate ACA and Medicare issues for its members and other associations involved in this market, which includes agents and brokers. In addition to advocating for these matters, AAAB will also focus on thoughtful educational opportunities.
The AAAB has reviewed the aforementioned proposed rule and is supportive of its intent. The AAAB does believe an edit is required in Section F.4 where it defines TPMO. The proposed wording may not be inclusive of all entities. As such, we humbly suggest the insertion of the words "or vendors" after the words "customers" to ensure the full value chain is included in oversight in the following passage: "the proposed definition includes that TPMOs may be first tier, downstream or related entity (FDRs), as defined under §§ 422.504(i) and 423.505(i), but TPMOs may also be other businesses which are customers of an MA or Part D plan or customers of an MA or Part D plan's FDRs."
The AAAB understands and supports the efforts to protect Medicare beneficiaries, especially in the area of lead generation. As such the association would like to take this opportunity to announce that it is putting together a coalition of health insurance industry organizations for the promulgation of ethical lead generation. Former Arkansas Insurance Commissioner Allen Kerr has agreed to lead this effort. This effort started last year when members of the AAAB communicated a need for figuring out who are the good lead generating organizations so a code of conduct (see enclosure 1) was created and vetted by numerous insurance industry experts at the December 2021 NAIC Conference. The next step is convening an organizational meeting in the coming months to formally establish this coalition to promote ethical lead generation. The AAAB would like to request a meeting with the key people in your organization to obtain guidance for this effort.
Thank you for your time and consideration of our association's response and request for a meeting.
Regards,
Mike Camilleri
Mike Camilleri
CEO
Enclosure 1: Lead Generation Code of Conduct
---
Enclosure 1
Lead Generation Code of Conduct:
1) Understand and Obey the Law
TCPA—no exceptions – Training, hours, DNC scrub, mobile handling, opt-outs, disclosures, auto-dialers, recordings, processes, etc.
CAN-SPAM – avoidance of Email Lists, no False Identities, truthfulness in advertising, providing contact info, full opt-in/out, responsible email use
HIPAA – Privacy and Security. Encryption within transfer and at-rest. Business Associate agreements, etc.
Industry-specific regulations (CMS' Medicare Marketing Guidelines, et al)
UDAP state statutes – "Unfair And Deceptive Acts And Practices" compliance
2) Be Truthful and Ethical - Never use deception (URL, identity representation, product representation, content, partners, false claims or testimonials, etc) or employ any language or practice which could potentially mislead a consumer
3) Fully Document the lead origin and journey of EVERY Lead; make this information easily available to all partners and lead buyers. If phone calls are involved, record and quality screen the calls.
4) Verify and Monitor the full chain of all who touch the lead:
Partners: Have them agree to this code. Know who you are working with (conduct background checks if necessary) – monitor their use of the lead, ensure contractually that leads are only re-sold with full disclosure that provides an accurate count of times shared.
Consumers: Respect consumer privacy. Flag all possible issues and take proper and timely action when called for.
5) Be Accountable:
Regulators: Provide a single point of contact in the event a regulator has an issue. Respond within 24 business hours to regulator inquiries. Ensure all Partners agree to do the same and report any such inquiries to you.
Consumers: Provide a single point of contact for any consumer who has a question or issue. Respond within 48 business hours to all consumer inquiries.
Upcoming Member Opportunities
Get involved! If you aren't currently serving on a committee, but would like to, please email gfeng@aaab.net.