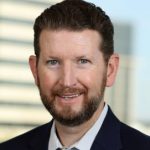 We are proud to launch the inaugural issue of AAAB Insights, a monthly newsletter for our members aimed at providing timely and relevant updates to help you in your business endeavors. American Association of Ancillary Benefits (AAAB) was created with the specific mission of advocating for the ancillary benefits industry on behalf of its members - carriers, vendors, third parties, distributors and other players in this space.
In this issue of AAAB Insights, learn about the most recent regulatory updates out of Washington D.C. in Regulatory Updates, information from our most recent member committee meetings in Committee Updates. And check out a recent article submitted by one of our members from NationalWay Association in Sales Corner.
For any questions or feedback regarding AAAB, please feel free to contact our leadership board via email at a.melgar@aaab.net.
Brandon Wood
AAAB President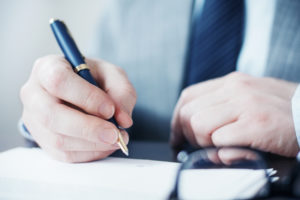 On July 9th, President Biden signed a White House Executive Order on "Promoting Competition in the American Economy."
There were four major areas affected in the healthcare industry:
RX:
Directs the Food and Drug Administration to work with states and tribes to safely import prescription drugs from Canada, pursuant to the Medicare Modernization Act of 2003.

Directs the Health and Human Services Administration (HHS) to increase support for generic and biosimilar drugs, which provide low-cost options for patients.

Directs HHS to issue a comprehensive plan within 45 days to combat high prescription drug prices and price gouging. 

Encourages the FTC to ban "pay for delay" and similar agreements by rule.
Hearing Aids: Directs HHS to consider issuing proposed rules within 120 days for allowing hearing aids to be sold over the counter. 
Hospitals: 
Underscores that hospital mergers can be harmful to patients and encourages the Justice Department and FTC to review and revise their merger guidelines to ensure patients are not harmed by such mergers.

Directs HHS to support existing hospital price transparency rules and to finish implementing bipartisan federal legislation to address surprise hospital billing.
Health Insurance: Directs HHS to standardize plan options in the National Health Insurance Marketplace so people can comparison shop more easily.
---
On July 13th, the Departments of Health and Human Services (HHS), Labor, and Treasury released Interim final rules on No Surprises Act (The new regulations provide only the first installment of guidance under the No Surprises Act). The key elements of this rule were:
Payment Calculations: The rules address the amount that will be paid by individuals who are enrolled in a group health plan or health insurance and amounts paid by the plans and insurers.
Cost-Sharing by Plan Participants: In each of the situations to which the rules apply, the cost-sharing requirements for the provision of out-of-network care must be the same as it would be for in-network care for such service.
Amount Paid by Plan: The regulations also establish a process for determining how much a group health plan or insurer will pay in these situations.
Coordination with State Laws: Prior to the enactment of the No Surprises Act, some states and the District of Columbia enacted their own laws to address surprise billing.
Health Plan and Insurer Requirements: Health Plans and insurers generally are required to notify a provider that a claim is denied or make an initial payment within 30 days after receiving a clean claim that is subject to the protections of the new rules.
Provider Requirements: Providers may not balance bill patients for services protected under the new rules, but may balance bill when a patient knowingly and voluntarily agrees to receive services from the provider and to waive the new protections.
Government Enforcement: Different government departments will implement programs to audit compliance with the new rules and will establish a coordinated complaint process for individuals to raise issues about compliance.
---
On July 1st, the Treasury Department and the Centers for Medicare & Medicaid Services Proposed rules on the ACA. The key pieces of that proposed rule are as follows:
Navigator expansion of scope

Extend 2022 ACA OEP to 1/15 (OEP would then be 11/1/21 to 1/15/22)

Open a monthly SEP for people at <150% of the FPL

Sets exchange user fees that are "baked" into ACA prices

Clarifies rules around SEPs

Repeals separate billing for abortion services

Repeals Exchange Direct Enrollment option (Verbiage implies all direct enrollment but consultation with current and former CMS leaders indicates that it is only for direct enrollment scenarios like the Georgia 1332 waiver. The association's response to the proposed rule requests a clarification on this.)

Modifies 1322 state waiver guidance
Broker & Agents' Coordination & Education/ Technology & Marketing: Focus will be twofold: 1) Selling products the right way--"ethical selling" and 2) a TCPA "tool box" that association membership will be able to utilize in their respective businesses.
Executive Committee: Focus is oversight of the association especially between board meetings especially in the area of finances.
Membership: 
Membership Expansion: Focus is on building the organizational members. Currently have 4 members, 9 pending agreements signed, and 23 prospects being pursued. Shaun Greene will lead this subcommittee.

Diversity & Inclusion: Focus along with promoting diversity and inclusion in our membership is developing an information clearing house for AAAB members on ESG reporting. Keri Coleman Norris will lead this subcommittee.
Products: Focus is on gathering data on product usage/importance to share with regulators to ensure viability of products.
Regulatory Affairs & Association Oversight: Focus on new rules (e.g. No Surprise Act, ACA rules, and anticipated STM rules), providing guidance to broker & agent committee on "ethical selling," and oversight.
4 Sales Principles for Post-Open Enrollment Success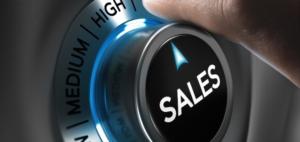 For many years I had the honor, as well as, the privilege of being a customer and also an employee of the legendary Zig Ziglar team. He was, without question, in my mind, the most consistent man I have ever met both personally and professionally.
Of the many great things his teachings yielded in so many areas of life, as it related to sales, the four principles below are ones I've believed in strongly for creating integrity-based customer solutions regardless of industry, product solutions, years of sales experience, etc. They are simply:
Sales is a process, not an event.
Don't be concerned with the sales you didn't make. Instead, focus on the connections you made this year and continue to engage with them for any future needs.
Sales is something you do for someone not to someone.
The most successful sales people make an impact on their clients and make them want to come back year after year. Remember, each sale or lead can turn into future sales and personal recommendations.
Individuals and businesses purchase your products for their reasons, not yours.
Everyone has their own reasons to buy and that reason may change year over year. Don't burn bridges.
Finally, customers don't purchase your products and services, they purchase what your products and services will do for them.
Each customer buys for their own needs. But needs change over time. I can't stress enough the need to nurture all current and future customers. You never know when their needs will change.
Once these four principles are truly engrained in a sales professional, there is no stopping their ability in serving prospects into becoming life long customers. In staying equally aligned with the prospect so that both parties are always in the same place in the sales process, this creates "win wins" that have mutual benefit. It is in fact true what Zig always felt and conveyed… "You can have everything in life you want, if you will just help enough other people get what they want."
Happy Selling!
David Keeler
President, NationalWay Association
Upcoming Member Opportunities
Get involved! If you aren't currently serving on a committee, but would like to, please email a.melgar@aaab.net.