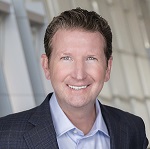 Happy New Year! We want to say thank you to the members who attended the AAAB member meeting in December and participated in the dialogue.  In this issue of AAAB Insights, check out the most recent regulatory updates out of Washington D.C. and across the country in Regulatory Updates.
Please make a note of the upcoming January meetings that are listed in the Members' Spot. If you would like to join a committee, please reach out to get involved.
We welcome any questions or feedback you may have regarding AAAB, so please feel free to contact our leadership board via email at gfeng@aaab.net.
Brandon Wood
AAAB President
From DC:
ACA:
Louisiana ACA Premium Increases Less Than Most States: Insurance Commissioner Jim Donelon announced the final reviewed rate filings for individual plans sold on Louisiana's Health Insurance Marketplace show an average increase of 1.7% in 2023, which is significantly lower than the national average increase of 6.24%. "The low average increase we are experiencing in Louisiana indicates that our health insurance market is stabilizing after a few years of moderate cost growth," said Donelon. "Plans and premiums can change from year to year, so I advise consumers to thoroughly review their options and work with a licensed health insurance agent to determine if they are eligible for financial assistance."
First Five Weeks of Open Enrollment: The Centers for Medicare & Medicaid Services (CMS) reports that nearly 5.5 million Americans have signed up for 2023 individual market health insurance coverage through the Marketplaces since the start of the 2023 Marketplace Open Enrollment Period (OEP) on November 1. The OEP is scheduled to end on January 15.
Oscar Stops Enrollment in Florida: The Oscar Insurance Company of Florida, after a discussion with state regulators, announced that it will stop accepting new enrollment in Florida. The Oscar Insurance Company of Florida will continue to provide coverage in Florida for those consumers who have already chosen the Oscar Insurance Company of Florida for 2023 health coverage since this Open Enrollment Period began, and also for any consumers who are currently enrolled in 2022 coverage with Oscar Insurance Company of Florida and wish to continue with the same plan selection in 2023. This appears to be a concern for having sufficient RBC.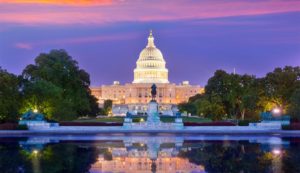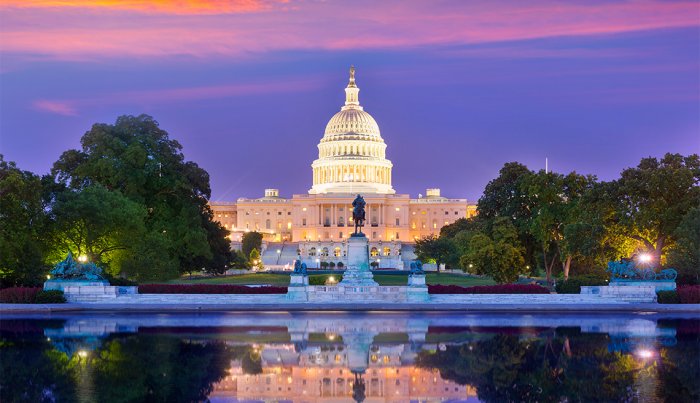 Medicare/Medicaid:
Medicare Advantage Overcharges: AHIP, a national association representing health insurance providers, released a statement pushing back on claims that Medicare Advantage (MA) plans have been widely overcharging the government. Kaiser Health News, which analyzed the recently released federal audits and wrote an article on the alleged overcharges and other payment errors, notes that most of the audited plans fall into a "high coding intensity group" and have been inflating patient risk scores to aggressively seek extra payments. In response, AHIP states that the claims were made on limited, decade-old audit data that fails to include context or explain limits associated with the data. However, according to a recent New York Times report, almost every major health insurance provider has been accused of or has settled allegations of MA fraud.
UnitedHealth and Medicare Advantage: UnitedHealth Group at its annual Investor Day projected Medicare Advantage membership growth of 9% next year, overall revenues in the range of $357 billion to $360 billion, and earnings per share between $24.40 and $24.90. UnitedHealthcare is currently the largest Medicare Advantage insurer in the U.S., with 8,270,531 MA and dual-eligible members as of November 2022. The company estimated its ranks will grow by another 600,000 to 650,000 next year.
Humana Intensifies Focus on Medicare Business as it Exits Home Care: Humana Inc. will wind down most of its SeniorBridge home care business by the end of the year, according to a report in the South Florida Business Journal. Humana acquired SeniorBridge — which offers services at 23 centers in nine states — in 2012, but the insurer is now opting to dial down its home-care operations as part of a previously disclosed "value creation initiative" that involves implementing cost-cutting measures and focusing on Medicare Advantage. Humana is the second-largest MA insurer in the U.S., serving 5,069,182 lives.
Oregon and Centene Settle Medicaid Complaint: Oregon Attorney General Ellen Rosenblum and Insurance Commissioner Andrew Stolfi jointly announced a $17 million settlement with managed healthcare giant Centene regarding pharmacy services and including allegations that the company overcharged Oregon's Medicaid program for pharmaceutical costs. Specifically, Centene served as both a pharmacy benefit manager and provided managed care through a subsidiary of Oregon's Medicaid program. The investigation focused on whether Centene failed to provide certain pharmacy discounts in Oregon, resulting in inflated fees paid to Centene. "We cannot allow those most vulnerable in Oregon to be taken advantage of," Stolfi said. "We will not only continue to hold companies accountable who do business here, but also to shine transparency on and bring down prescription drug prices for everyone."
Non-profit Merger: SCAN Group, the parent company of not-for-profit Medicare Advantage insurer SCAN Health Plan, on December 14 said it will combine with another not-for-profit organization, CareOregon. The combined company will be called HealthRight Group. For more than 25 years, CareOregon has provided health services and community benefit programs to Medicaid and the Children's Health Insurance Program in its home state and currently serves more than 500,000 Oregonians.
CMS Breach: The U.S. Centers for Medicare & Medicaid Services (CMS) is sending letters to up to 254,000 Medicare beneficiaries, fewer than 0.4% of Medicare's 64.5 million members, whose personal data may have been breached after government subcontractor Healthcare Management Solutions experienced a ransomware attack in October. In the coming weeks, affected beneficiaries will receive a replacement Medicare card with a new identification number as well as be offered free credit monitoring. Data that may have been compromised includes beneficiaries' names, addresses, dates of birth, phone numbers, Social Security numbers, Medicare beneficiary identifiers, banking information, and information about Medicare entitlement, enrollment, and premium. CMS said its systems and Medicare claims data were not affected.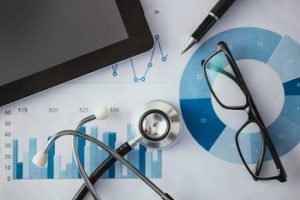 Federal Register: In the month of December, there were 13 new Federal register entries in the Healthcare Reform section. Those entries break down as follows:
Agency Information Collection Activities: Submission for OMB Review; Comment Request (CMS): The Centers for Medicare & Medicaid Services (CMS) is announcing an opportunity for the public to comment on CMS' intention to collect information from the public.
Medicare Program; Contract Year 2024 Policy and Technical Changes to the Medicare Advantage Program, Medicare Prescription Drug Benefit Program, Medicare Cost Plan Program, Medicare Parts A, B, C, and D Overpayment Provisions of the Affordable Care Act and Programs of All-Inclusive Care for the Elderly; Health Information Technology Standards and Implementation Specifications (CMS): This proposed rule would revise the Medicare Advantage (Part C), Medicare Prescription Drug Benefit (Part D), Medicare cost plan, and Programs of All-Inclusive Care for the Elderly (PACE) regulations to implement changes related to Star Ratings, medication therapy management, marketing and communications, health equity, provider directories, coverage criteria, prior authorization, passive enrollment, network adequacy, identification of overpayments, formulary changes, and other programmatic areas.
Patient Protection and Affordable Care Act, HHS Notice of Benefit and Payment Parameters for 2024 (CMS): This proposed rule includes proposed payment parameters and provisions related to the HHS-operated risk adjustment and risk adjustment data validation programs, as well as proposed 2024 user fee rates for issuers offering qualified health plans (QHPs) through Federally-facilitated Exchanges (FFEs) and State-based Exchanges on the Federal platform (SBE-FPs).
Administrative Simplification: Adoption of Standards for Health Care Attachments Transactions and Electronic Signatures, and Modification to Referral Certification and Authorization Transaction Standard (HHS): This rule would implement requirements of the Administrative Simplification subtitle of the Health Insurance Portability and Accountability Act of 1996 (HIPAA) and the Patient Protection and Affordable Care Act, as amended by the Health Care and Education Reconciliation Act of 2010, enacted on March 30, 2010--collectively, the Affordable Care.
Basic Health Program; Federal Funding Methodology for Program Year 2023 and Changes to the Basic Health Program Payment Notice Process (CMS): This rule finalizes the methodology and data sources necessary to determine Federal payment amounts to be made for program year 2023 to States that elect to establish a Basic Health Program under the Patient Protection and Affordable Care Act to offer health benefits coverage to low-income individuals otherwise eligible to purchase coverage.
Medicare Program; Approval of Request for an Exception to the Prohibition on Expansion of Facility Capacity Under the Hospital Ownership and Rural Provider Exceptions to the Physician Self-Referral Prohibition (CMS): This notice announces our decision to approve the request from Doctors Hospital at Renaissance, Ltd.'s for an exception to the prohibition on expansion of facility capacity.
Agency Information Collection Activities: Proposed Collection; Comment Request (CMS): The Centers for Medicare & Medicaid Services (CMS) is announcing an opportunity for the public to comment on CMS' intention to collect information from the public.
Information Reporting of Health Insurance Coverage and Other Issues Under Sections 5000A, 6055, and 6056 (IRS): This document includes final regulations under the Internal Revenue Code that provide an automatic extension of time for providers of minimum essential coverage (including health insurance issuers, self-insured employers, and government agencies) to furnish individual statements regarding such coverage and an alternative method for furnishing individual statements when the individual shared responsibility payment amount is zero.
Medicare and Medicaid Programs; Patient Protection and Affordable Care Act; Advancing Interoperability and Improving Prior Authorization Processes for Medicare Advantage Organizations, Medicaid Managed Care Plans, State Medicaid Agencies, Children's Health Insurance Program (CHIP) Agencies and CHIP Managed Care Entities, Issuers of Qualified Health Plans on the Federally-Facilitated Exchanges, Merit-Based Incentive Payment System (MIPS) Eligible Clinicians, and Eligible Hospitals and Critical Access Hospitals in the Medicare Promoting Interoperability Program (CMS): This proposed rule would place new requirements on Medicare Advantage (MA) organizations, state Medicaid fee-for-service (FFS) programs, state Children's Health Insurance Program (CHIP) FFS programs, Medicaid managed care plans, CHIP managed care entities, and Qualified Health Plan (QHP) issuers on the Federally-facilitated Exchanges (FFEs) to improve the electronic exchange of healthcare data and streamline processes related to prior authorization, while continuing CMS' drive toward interoperability in the healthcare market.
Candidate Salaries (FEC): After considering comments received in response to its May 3, 2021, Notification of Availability, the Federal Election Commission seeks comments on proposed changes to its regulations regarding the use of campaign funds by a candidate's principal campaign committee to pay compensation to the candidate.
Confidentiality of Substance Use Disorder (SUD) Patient Records (HHS): The Department of Health and Human Services (HHS or ``the Department'') is issuing this notice of proposed rulemaking (NPRM) to solicit public comment on its proposal to modify its regulations to implement section 3221 of the Coronavirus Aid, Relief, and Economic Security (CARES) Act.
Request for Information; Essential Health Benefits (HHS): This request for information (RFI) solicits public comment on issues related to the Essential Health Benefits (EHB) under the Patient Protection and Affordable Care Act (the Affordable Care Act or ACA). CMS is issuing this RFI to gather input from the public regarding a variety of topics related to the coverage of benefits in health plans
Federal Financial Participation in State Assistance Expenditures; Federal Matching Shares for Medicaid, the Children's Health Insurance Program, and Aid to Needy Aged, Blind, or Disabled Persons for October 1, 2023 Through September 30, 2024 (HHS): Announcement that program adjustments for Fiscal Year 2024 have been calculated pursuant to the Social Security Act (the Act).
Bills Introduced in Key Health Committees: The lame-duck session of congress drove significant activity that largely superseded committee activities.
Salient Congressional Bills: The lame-duck session of congress is best summarized in the $1.7 trillion omnibus bill that included a myriad of line items. From a healthcare perspective the salient items from the signed bill were:
Prevent the Statutory Pay-As-You-Go (PAYGO) Medicare 4% sequester for two years.
Extend rural Medicare programs, telehealth flexibilities, and the Acute Hospital Care at Home program, for two years.
Allow states to begin processing Medicaid redeterminations on April 1, 2023, while phasing down the COVID-19 public health emergency-related enhanced Federal Medical Assistance Percentage.
Require state Medicaid programs to provide 12 months of continuous coverage for children and permanently allow states to offer 12 months of coverage for postpartum women.
Reduce the physician fee schedule cut from 4.5% to 2% for 2023 and around 3% for 2024.
Provide 200 additional Graduate Medical Education slots, at least half of which will be dedicated to psychiatry and psychiatry subspecialty residencies, among other workforce provisions.
Take several steps to improve access to behavioral health services.
Additional funding to the CDC and requiring Senate confirmation of the Director of the Centers for Disease Control and Prevention (CDC) beginning on January 20, 2025.
Delay by one year, reductions in payment for clinical laboratory tests, and data reporting requirements under the Clinical Laboratory Fee Schedule.
---

Around the Country:
Bristol Meyers Tries Again: Bristol Myers Squibb (BMS) is once again asking the United States Supreme Court to rehear its CAR-T patent dispute against Gilead Sciences. The high court already declined to hear the case, which asks for the reinstatement of a $1.2 billion award to BMS, earlier this month, but the drugmaker is asking again in light of Amgen's revived Repatha patent case. BMS and Gilead's CAR-T therapies, Breyanzi and Yescarta, are currently approved to treat certain forms of lymphoma. Breyanzi holds covered or better status for 31% of all insured lives under the pharmacy benefit, and 83% under the medical benefit, compared to Yescarta's coverage rates of 29% and 86%.
Texas Court Challenges: According to legal experts, Michelle M. Mello and Anne Joseph O'Connell, "Federal courts in Texas are fast becoming known as the graveyards of U.S. health policies. Decisions concerning a range of statutes, from the Affordable Care Act (ACA) to the Emergency Medical Treatment and Labor Act, have chipped away at federal powers to protect the public's health. The latest case in this series, Braidwood Management Inc. v. Becerra, targets the ACA's use of U.S. Preventive Services Task Force (USPSTF) recommendations as a basis for mandating insurance coverage for preventive care. The Braidwood decision not only destabilizes efforts to ensure access to essential insurance benefits but also illustrates an emerging strategy among litigants with antiregulatory agendas: wielding heretofore sleepy doctrines of administrative and constitutional law to undercut health initiatives."
Medly Health Bankruptcy: Medly Health, the parent company of a New York City-based digital pharmacy startup that took off during the COVID-19 pandemic, filed for Chapter 11 bankruptcy protection. Medly Health reported more than $110 million in secured debt and is seeking the court's permission to sell its 22-store Pharmaca business. The company has estimated assets and liabilities of $100 million to $500 million. MedPharmaca Holdings Inc. has agreed to place a starting $18.5 million bid at a bankruptcy auction for about all of Medly's assets, including the Pharmaca stores.
Employer Health Insurance Preferred: According to a poll from the Seven Letter Insight for the Protecting Americans' Coverage Together (PACT) campaign, 89% of respondents said employer-sponsored health insurance is their preferred coverage, and 95% said it was more convenient than looking for their own coverage on the open market. Additionally, 76% stated that employer-sponsored coverage was of higher quality compared to open-market plans, and 83% said their plan also costs less. In terms of satisfaction with their employer-sponsored plans, 93% were satisfied, and 54% were highly satisfied. Seventy-three percent said their insurance was worth what they paid for it, and 87% said their plans were affordable. Health insurance ranked higher among employees compared to other benefits, including paid vacation and sick leave, retirement savings plans, and dental insurance plans.
Health Should Have What They're Having: On December 14, the Tennessee Department of Commerce and Insurance Commissioner Carter Lawrence signed an order approving a 10.2% overall loss cost decrease for the voluntary market beginning March 1, 2023, on new and renewal policies. Since Tennessee's workers' compensation system reforms began in 2014, Tennessee employers have seen substantial savings with these loss cost reductions. Tennessee employers have also reported fewer significant workplace injuries, which has contributed to the reduction in loss costs. "Tennessee's workforce will benefit from these loss cost reductions because they are the result of decreases in lost-time claim frequency and more stable claims costs," said Lawrence.
Upcoming Member Opportunities
Get involved! If you aren't currently serving on a committee, but would like to, please email gfeng@aaab.net.