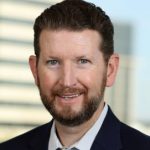 I would like to welcome our new members to AAAB! In this issue of AAAB Insights, check out the most recent regulatory updates out of Washington D.C. and across the country in Regulatory Updates and information from our most recent member committee meetings in Committee Updates.   Please make a note of the upcoming July meetings that are listed in the Members' Spot. If you would like to join a committee, please reach out and we can help you get involved.
We welcome any questions or feedback you may have regarding AAAB, so please feel free to contact our leadership board via email at gfeng@aaab.net.
Brandon Wood
AAAB President
From DC:
ACA:
California Challenges:After California expanded health coverage under the Affordable Care Act, a considerable number of people have been mistakenly shifted between Covered California, the state's marketplace for those who buy their own insurance, and Medi-Cal, the state's Medicaid program for low-income residents. Computer glitches and human errors have been narrowed down as the primary causes for the insurance mix-ups. It is recognized these kinds of errors will be impossible to eliminate completely. The state of California has provided resources for members to contact in case coverage is dropped.
WSJ Op-Ed Argues COVID Public Health Emergency Should be Ended: A recent Wall Street Journal op-ed pointed out that 15 million or more people will become ineligible for Medicaid when the health emergency ends. Medicaid enrollment and spending exploded during the pandemic as Congress passed legislation that boosted the federal government's share of Medicaid costs in exchange for states keeping everyone enrolled, even when they were no longer eligible. However, the status quo Medicaid enrollment requirements persist with the official public health emergency which is why the WSJ is arguing to end it now.
Minnesota Rate Hikes: The Minnesota Department of Commerce announced proposed rate increases for 2023 individual health insurance plans. UCare, Medica, and HealthPartners have requested rate hikes of 6.2%, 6%, and 2.1%, respectively. Meanwhile, a 2.3% decrease is being sought by the HMO at Blue Cross and Blue Shield of Minnesota. The department is accepting public comments on the proposals through July 18. According to the agency, "The Commerce Department does not 'set' health insurance rates. Instead, it reviews the information submitted by the insurers to determine whether their proposed rates are justified. Rates must be justified both by the benefits that consumers receive for their premiums and by the insurance company's ability to pay expected medical claims costs based on premium revenue."
Colorado ACA Public Option:The Centers for Medicare and Medicaid Services have approved Colorado for a state-specific public option Affordable Care Act plan starting next year. The Department of Health and Human Services granted a Section 1332 state innovation waiver to create the state-specific health plan. It is the first state to get approval for a public option plan. The plan will be sold on the ACA's exchanges and there is an expectation from some that it will lower premiums by an average of 22%. The waiver is such that the federal government will pass through any savings that it receives onto Colorado.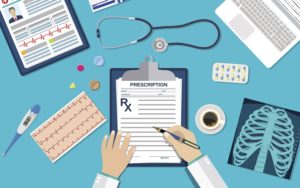 Medicare/Medicaid:
North Carolina Innovation: Centene Corp.'s WellCare division last month began testing non-medical interventions for North Carolina Medicaid beneficiaries through the state's Healthy Opportunities pilot. The program will address housing support, food security, transportation resources, and interpersonal safety. Beneficiaries who lack resources or who are identified through providers are referred to community-based organizations that can connect them with support. WellCare of North Carolina currently serves 347,536 managed Medicaid members in the state, while Centene's North Carolina Healthcare Solutions serves an additional 211,978 lives.
Medicare Trust Report: The 57th Medicare trust report was recently released. In 2021, Medicare Part A covered 63.4 million people, Part B covered 58.4 million, Part D covered 49.9 million and 43% were enrolled in Part C Medicare Advantage plans. Total expenditures in 2021 were $839.3 billion, and total income was $887.6 billion ($882.3 billion from premiums, co-pays, etc. while $5.3 billion was from interest earnings). Total per capita spending was $14,056 per enrollee ($5105 for Part A, $6,860 in Part B, $2,091 in Part D). The good news was that the "trust fund" is now slated to last until 2028 which is two years later than the previous report.
Part B Premiums: Medicare Part B premiums will remain the same this year after the Department of Health and Human Services Secretary Xavier Becerra called for a review of premiums following drugmaker Biogen's price cut to the Alzheimer's drug Aduhelm. CMS' review determined that a midyear administrative premium redetermination would not be operationally feasible for the agency. Premium price reductions for seniors and projected savings from Aduhelm will be applied to the 2023 premiums.
Federal Regulations:
In the month of July, there were 10 new Federal register entries in the Healthcare Reform section. Those entries break down as follows:
Announcement of the Advisory Panel on Outreach and Education June 23, 2022 Virtual Meeting(CMS): This notice announces the next meeting of the APOE in accordance with the Federal Advisory Committee Act.
Advisory Committee on Immunization Practices (CMS):In accordance with the Federal Advisory Committee Act, the Centers for Disease Control and Prevention, located within the Department of Health and Human Services, announces the following meeting of the Advisory Committee on Immunization Practices.
Agency Information Collection Activities: Submission for OMB Review; Comment Request (CMS): The Centers for Medicare & Medicaid Services (CMS) is announcing an opportunity for the public to comment on CMS' intention to collect information from the public.
Agency Information Collection Activities: Proposed Collection; Comment Request x 3 (CMS):The Centers for Medicare & Medicaid Services (CMS) is announcing an opportunity for the public to comment on CMS' intention to collect information from the public.
Agency Information Collection Activities: Submission for OMB Review; Comment Request x 2 (CMS):The Centers for Medicare & Medicaid Services is announcing an opportunity for the public to comment on CMS' intention to collect information from the public.
Medicare Program; Calendar Year (CY) 2023 Home Health Prospective Payment System Rate Update; Home Health Quality Reporting Program Requirements; Home Health Value-Based Purchasing Expanded Model Requirements; and Home Infusion Therapy Services Requirements (CMS): This proposed rule would set forth routine updates to the Medicare home health and home infusion therapy services payment rates for calendar year (CY) 2023 in accordance with existing statutory and regulatory requirements.
Medicare Program; End-Stage Renal Disease Prospective Payment System, Payment for Renal Dialysis Services Furnished to Individuals With Acute Kidney Injury, End-Stage Renal Disease Quality Incentive Program, and End-Stage Renal Disease Treatment Choices Model (CMS): This proposed rule would update and revise the End-Stage Renal Disease (ESRD) Prospective Payment System for calendar year 2023.
---
Around the Country: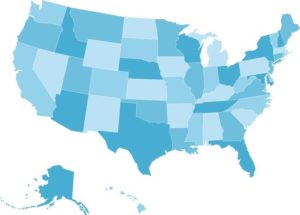 Rising Cancer Care Costs Drive Alternatives: According to Leslie Small of AIS, with the costs of treating cancer patients rising ever higher, payers and providers are increasingly turning to third-party pathways — or treatment protocols designed to provide the optimal therapy regimens — to improve outcomes and reduce excess costs. However, not all pathways are created equal, and it's crucial for oncology drug manufacturers to understand their nuances if they want to ensure their therapies are able to reach the most patients.
Oracle Acquisition of Cerner: Global software company Oracle cleared the final US regulatory matter for its pending $28.3 billion acquisition of Cerner. The database giant Oracle is pushing deeper into the healthcare market and this acquisition should help the company scale up its cloud business. The company plans to expand Cerner's business into more international markets.
Clover Health Hires New CFO: Medicare Advantage-focused startup Clover Health, which continues to expand its footprint and gain enrollees despite questions about its profitability, will soon have a new chief financial officer. According to a press release, Scott Leffler will join Clover in August after serving as CFO and treasurer of Sotera Health, where he oversaw the company's global finance, procurement, and IT organizations.
California Fines Anthem: The California Department of Managed Health Care has assessed Anthem Blue Cross with $1.1 million in fines over legal violations that the agency says drove up costs for patients. The department issued a $750,000 fine for incorrectly applying office visits to some members' deductibles, which impacted more than 6,500 people between 2015 and 2020. The insurer will also pay a $360,000 fine for failing to mail out an explanation of benefits document to more than 363,000 members in 2019. The agency said that Anthem Blue Cross has agreed to multiple corrective actions to address the issues, including reimbursing the affected members for costs incurred when office visits were not properly excluded from the deductible to the tune of $9.2 million in payouts.
PBM Investigation: The Federal Trade Commission (FTC) said in June that it will investigate the business practices and consolidation of PBMs, following months of pressure from health care stakeholders. The FTC's investigation, which is just the latest escalation in a nationwide regulatory push to clamp down on PBMs' most controversial methods, was praised by plan sponsors and pharmaceutical groups. According to an FTC press release, the agency will send "compulsory orders" to supply information on business practices to the six largest PBM firms: CVS Health Corp.'s Caremark, Cigna Corp.'s Express Scripts, UnitedHealth Group's OptumRx, Humana Inc.'s Pharmacy Solutions subsidiary, Blue Cross and Blue Shield affiliate-owned Prime Therapeutics and MedImpact Healthcare Systems. The agency also released a template for the orders it will serve the companies.
Insurers' Starting Venture Capital Firms: Jill Brown Kettler of AIS reported that launching a venture-capital (VC) fund has become commonplace for many health insurers, even smaller ones, according to industry insiders. They typically do not disclose returns — and many of these funds are so new that there haven't been enough exits to judge performance. However, the investments pay dividends for insurers in the ability to influence the strategic direction of their vendors, get preferred contracting terms, and hopefully still make some money.
Committee Updates: 
Broker Committee: A report was made to the committee on the dissemination of the compliance toolbox and its reception from industry members.
Independent Agent Subcommittee: The buildout of an associate and individual agent offering continues. The first phase of a marketing plan is in the planning now and will be executed starting next month.
Membership/Diversity/Product Committee: The work of the committee continues to be the expansion of the association's industry members.
Upcoming Member Opportunities
Get involved! If you aren't currently serving on a committee, but would like to, please email gfeng@aaab.net.