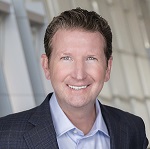 To our newest AAAB members - welcome!  In this issue of AAAB Insights, check out the most recent regulatory updates out of Washington D.C. and across the country in Regulatory Updates.
Please make a note of the upcoming April meetings that are listed in the Members' Spot. If you would like to join a committee, please reach out to get involved.
We welcome any questions or feedback you may have regarding AAAB, so please feel free to contact our leadership board via email at gfeng@aaab.net.
Brandon Wood
AAAB President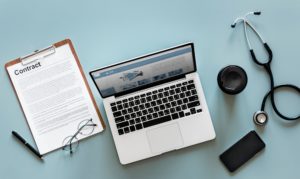 From DC:
ACA:
Bright Health Needs Money: Bright Health Group needs to raise about $300 million to avoid bankruptcy after it overdrafted its credit, executives recently told investors. The company spent the $350 million available in its revolving credit facility, violating its liquidity covenant with its lenders as it is required to keep at least $200 million in that account. The company did secure a waiver and must address the shortfall by the end of April. Bright Health took an unexpected $70 million hit on investment income as well as a settlement of more than $1 billion for risk adjustment on its newly scuttled Affordable Care Act insurance business.
Redetermination Coalition Formed: As states restart Medicaid redeterminations, a new coalition has formed to help people avoid coverage lapses if culled from the Medicaid program. The Connecting to Coverage Coalition is spearheaded by AHIP, the health insurance industry's largest lobbying group, and its other founding members include the American Cancer Society Cancer Action Network, the Federation of American Hospitals, the Blue Cross Blue Shield Association and the Association for Community Affiliated Plans.
ACA Exchange Breach: A data breach on the District of Columbia's health insurance exchange exposed personal data on members of Congress, their families, and employees, according to media reports. DC Health Link confirmed to the Associated Press that it had been hit by the breach, and did not specify the number of customers impacted. The exchange offers plans to people living in the city and many legislators are enrolled in coverage through the platform.
Judge Blocks ACA No Cost Shares for Preventive Care: A federal judge on March 30th issued a ruling that would block the federal government from enforcing mandates for preventive care within the Affordable Care Act, which required insurers to provide a slew of critical screenings to members at no cost. Judge Reed O'Connor of Texas' Northern District Court ruled last fall that multiple recommendations from the U.S. Preventive Services Task Force ran afoul of the Constitution's Appointments Clause. The lawsuit was led by two Texas residents who argued that ACA requirements to cover birth control and preexposure prophylaxis drugs, which prevent HIV, at no cost violated their religious beliefs.
Medicare/Medicaid:
Advantage Grows Slower: Medicare Advantage (MA) enrollment over the last year grew by 7.4%, reflecting slower growth than in previous years and falling slightly below CMS's expectations. According to the latest update to AIS's Directory of Health Plans, the MA program enrolled nearly 31 million beneficiaries as of February. That data reflects the full outcome of the 2023 Medicare Annual Election Period (AEP). Despite the slowdown in enrollment, insurers' increased investments in Special Needs Plans appear to be paying off, while MA plans say their attempts to maintain affordability and enrich benefits contributed to their AEP successes.
NC Legislature Passes Medicaid Expansion: The North Carolina Senate agreed Wednesday to expand Medicaid with just two senators opposed, a contrast with the years of resistance in the Republican-controlled legislature. House Bill 76, "Access to Health Care Options," would extend health care to thousands of North Carolinians. It expands the Medicaid program to cover all adults with income below 138% of the federal poverty level.
MLR Requirements in Medicare Advantage: President Joe Biden's 2024 budget proposal, released on March 9th, made headlines for its efforts to preserve the Medicare Trust Fund with several drug pricing proposals, such as expanding the number of drugs eligible for negotiation between Medicare and pharma and extending a $35 insulin cost-sharing cap in Medicare to commercial plans. Beyond the headlines, the budget includes several items targeting Medicare Advantage and Medicaid insurers, such as a proposal to establish new medical loss ratio requirements for supplemental benefits in MA.
Hospitals Sue Medicare: Dozens of hospitals filed a lawsuit last week against the Department of Health and Human Services (HHS) alleging that the Medicare program has "unreasonably delayed and unlawfully withheld" disproportionate share hospital payments for care delivered 17 or more years ago totaling "tens of millions of dollars." The complaint was filed March 14th in the U.S. District Court for the District of Columbia by 45 safety-net facilities—26 of which are owned by Dignity Health—against HHS Secretary Xavier Becerra. The plaintiff hospitals are located in California, Arizona, Nevada, Hawaii, and Minnesota.
Medicare Advantage Plan Receives Financing: Medicare Advantage startup Clever Care Health Plan completed a $42 million round of Series C financing, led by Google Ventures. This brings its total capital fundraising to $138 million, according to a March 15th press release. The startup, which offers a "holistic approach" to MA that includes supplemental benefits such as dental, hearing, vision and acupuncture coverage, intends to use the funding to expand into new markets. Clever Care currently serves 10,826 members in California.
Moody's Project RX Targets for Negotiation: Based on 2021 spending data from the Centers for Medicare & Medicaid Services, Moody's has identified drugs that appear destined to be subject to price negotiations in 2026. Bristol Myers Squibb and Pfizer's Eliquis leads the pack with $12.6 billion in 2021 revenue from Medicare. Other targeted drugs from AbbVie, Johnson & Johnson, and Novo Nordisk made the list.
Federal Activity:
Federal Register: In the month of March, there were 9 new Federal Register entries in the Healthcare Reform section. Those entries break down as follows:
Agency Information Collection Activities; Submission for OMB Review; Comment Request; Multiple Internal Revenue Service (IRS) Information Collection Requests (Treasury Department): The Department of the Treasury will submit the following information collection requests to the Office of Management and Budget (OMB) for review and clearance in accordance with the Paperwork Reduction Act of 1995, on or after the date of publication of this notice.
Administrative Simplification: Adoption of Standards for Health Care Attachments Transactions and Electronic Signatures, and Modification to Referral Certification and Authorization Transaction Standard; Extension of Comment Period (HHS): This document extends the comment period for the proposed rule that appeared in the Federal Register on December 21, 2022, titled "Administrative Simplification: Adoption of Standards for Health Care Attachments Transactions and Electronic Signatures, and Modification to Referral Certification and Authorization Transaction Standard."
Privacy Act of 1974; System of Records (HHS): In accordance with the requirements of the Privacy Act of 1974, as amended, HHS is modifying a system of records maintained by HRSA's Bureau of Health Workforce, System Number 09-15-0054, National Practitioner Data Bank (NPDB).
Agency Information Collection Activities: Proposed Collection; Comment Request (CMS): The Centers for Medicare & Medicaid Services (CMS) is announcing an opportunity for the public to comment on CMS' intention to collect information from the public.
Use of Federal Real Property To Assist the Homeless: Revisions to Regulations (HUD): The Department of Housing and Urban Development (HUD), the General Services Administration (GSA), and the Department of Health and Human Services (HHS) (the Agencies) each have distinct responsibilities in the administration of the Title V program, authorized by the McKinney-Vento Homeless Assistance Act.
Privacy Act of 1974; Notice of New System of Records (NIGC): In accordance with the Privacy Act of 1974, the National Indian Gaming Commission (NIGC) is issuing notice of its intent to establish a new system of records entitled, ``Payroll, Attendance, Retirement, and Leave Records--NIGC-3.'' This system of records will allow the NIGC to manage human resources and payroll functions.
Receipt of Notice That a Patent Infringement Complaint Was Filed Against a Biosimilar or Interchangeable Biosimilar Applicant (FDA): The Food and Drug Administration (FDA) is publishing notice that an applicant for a biologics license application (BLA) for a biosimilar or interchangeable biosimilar product submitted under the Public Health Service Act (PHS Act) (a ``subsection (k) applicant'') notified FDA that an action for patent infringement was filed.
Announcement of the Advisory Panel on Outreach and Education (APOE) In-Person Meeting (CMS): This notice announces the next meeting of the APOE (the Panel) in accordance with the Federal Advisory Committee Act. The Panel advises and makes recommendations to the Secretary of the U.S. Department of Health and Human Services (HHS) (the Secretary) and the Administrator of the Centers for Medicare & Medicaid Services (CMS) on opportunities.
National Colorectal Cancer Awareness Month, 2023 (Executive Office of the President)
Bills Introduced in Key Health Committees: 
House Energy & Commerce: 127 bills filed in March–NOTABLE:    H.R.1617 — To amend title XVIII of the Social Security Act to add physical therapists to the list of providers allowed to utilize locum tenens arrangements under Medicare.
House Ways & Means: 96 bills filed in March–NOTABLE:  1) H.R.1610 — To amend title XVIII of the Social Security Act to provide Medicare coverage for all physicians' services furnished by doctors of chiropractic within the scope of their license, and for other purposes. 2) H.R.1326 — To modify the limitation on the deduction by individuals of certain State and local taxes and to provide coverage for hearing and vision care under the Medicare program.
Senate Finance: 73 bills filed in March–NOTABLE: 1) S.731 — A bill to amend the Internal Revenue Code of 1986 to make permanent the permissible first-dollar coverage of telehealth services for purposes of health savings accounts. 2)  S.799 — A bill to amend title XVIII of the Social Security Act to provide Medicare coverage for all physicians' services furnished by doctors of chiropractic within the scope of their license, and for other purposes.
Senate HELP: 52 bills filed in March–NOTABLE: None.
Salient Congressional Bills:
H.R.711 — To amend title XXVII of the Public Health Service Act to eliminate the short-term limited duration insurance exemption with respect to individual health insurance coverage.
H.R.1610/S.799 — To amend title XVIII of the Social Security Act to provide Medicare coverage for all physicians' services furnished by doctors of chiropractic within the scope of their license, and for other purposes.
H.R.824 — Telehealth Benefit Expansion For Workers Act.
---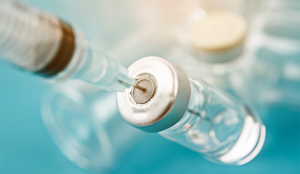 Around the Country:
Congress Looking at PBMs: A House panel is probing anti-competitive tactics at three major PBMs: CVS Caremark, Express Scripts, and OptumRx. The lawmakers want additional details on controversial practices like spread pricing.
Insulin Prices: Eli Lilly slashed insulin prices. Does this start a race to the bottom? Eli Lilly announced at the end of February that it will slash the list price for some of its insulin products. The news raised questions about what will happen to other efforts to provide low-cost insulin.
Hospital Losses: Catholic nonprofit health system Providence wrapped a year of high expenses and organizational upheaval with a $1.7 billion operating loss and a $6.1 billion net loss, according to financial reports released in March. Providence's numbers for the 2022 fiscal year included a $3.4 billion loss tied to its split with Orange County, California-based Hoag Memorial Hospital Presbyterian, which became official in January 2022.
Peace in Our Time?: While drugs are increasingly hitting the market that address unmet needs and even offer cures for some rare diseases, private insurers are highly concerned about such therapies' exorbitant price tags, a recent survey indicated. However, one prominent payer executive who spoke during AHIP's Medicare, Medicaid, Duals & Commercial Markets Forum suggested that insurers are better off working collaboratively with drugmakers to ensure prices are tied to value — rather than engaging in an inter-industry war of words. Is it possible?
Highmark Announces Results: Highmark Health in its year-end financials reported a revenue increase of 18% to $26 billion in 2022, along with net earnings of $47 million. The organization's positive performance across its insurance business and improved health outcomes were cited as key drivers of revenue growth. Highmark said that while it saw a net operating loss of $346 million for the year, this was offset by income from investments. The organization also disclosed that it held $11 billion in cash and investments, as well as $9 billion in net assets as of Dec. 31, 2022. Highmark is currently the largest insurer in Pennsylvania, serving 2,356,066 members.
FDA Approved OTC Nasal Spray for Opioid Overdoses: On March 29, the U.S. Food and Drug Administration (FDA) approved the over-the-counter sale of 4 mg nasal spray Narcan, which is used to reverse opioid overdoses. The agency has encouraged Narcan manufacturer Emergent BioSolutions to make the nasal spray available at an affordable price as soon as possible, said FDA Commissioner Dr. Robert Califf. The company has said it should have the spray available to retailers by late summer.
Upcoming Member Opportunities
Get involved! If you aren't currently serving on a committee, but would like to, please email gfeng@aaab.net.