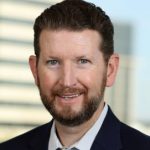 As we head into cooler temperatures, activities are heating up in the ancillary benefits space. American Association of Ancillary Benefits (AAAB) wants to ensure you have the timely content you need to be successful.
In this issue of AAAB Insights, check out the most recent regulatory updates out of Washington D.C. and across the country in Regulatory Updates, information from our most recent member committee meetings in Committee Updates. And check out the profile of Premier Health Solutions, one of our Members in Member Highlight. AAAB is also committed to the education of our membership on environmental, societal and governance (ESG) in the new ESG Corner.
For any questions or feedback regarding AAAB, please feel free to contact our leadership board via email at a.melgar@aaab.net.
Brandon Wood
AAAB President
From DC:
In the month of August, there were 15 new Federal register entries in the Healthcare Reform section. Those entries broke down as follows:

Medicare final or proposed rules (6).

Announcement of advisory panel meetings (5).

CMS announcement of intention to collect information from the public.

USPS announcement of improved communications for USPS HR women's wellness.

Health Resources and Services Administration seeking comments on voluntary preventative visits.

2020 HHS annual report to Congress.

Rumor has it the expected rules on short-term, limited duration health insurance will be delayed beyond the early Fall. That source was from the right side of the aisle and after checking with left side sources there was NO corroboration. Wishful thinking?
---
From NAIC: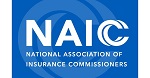 The B Committee (Health Insurance and Managed Care) requested CMS to explain its vision for the implementation of the No Surprise Act. Jeff Wu of CMS' Consumer Information and Insurance Oversight (CCIIO) division provided a presentation and answered questions. Mr. Wu's central proposal was for CMS to provide collateral and talking points for states to help communicate--no implementation plans for recommendations. The most interesting point was when the committee chair reminded all that implementation of this is clearly in the state domain. A discussion panel of provider organizations addressed the committee on the No Surprise Act. Molly Smith of the American Hospital Association summed up this implementation best: "It's complicated." Discussions with three different commissioners who sit on that committee yielded a common sentiment: CMS has no idea what it's doing here. Stay tuned.
 SSAP71 is a proposed statutory accounting rule that is intended to clarify the guidance regarding levelized commissions that many life insurers use. The statutory accounting guidance has existed since 1998. The clarification requires full liability recognition of commission funding agreements. A motion was made (by New Mexico) at the NAIC Plenary meeting to delay the implementation and a voice vote was called. It seemed like the voice vote was affirmative for the delay yet the chair called it for the nays and moved on before a request for a full roll call vote could be made. The consensus going into the NAIC was that a delay was agreeable to the majority, but at the conference, there were reports of a rowdy debate in one of the zone meetings. This is not the end of this issue.
---
Around the Country: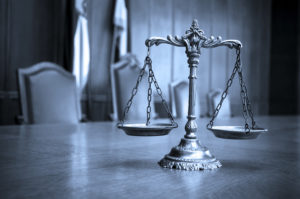 Texas Prior Authorization Law Debate: Governor Abbott signed this into law in June after a unanimous state senate vote.  Health insurers see this law limiting their prior authorization practices and eliminates provider accountability. State providers see it as a first step in allowing them to focus more on care and less on paperwork.
Health Insurers Moving into Provider Space: It's not uncommon for health insurers to move into the provider space or providers to move into the health insurance space. However, recently large national carriers Anthem and Humana have been expanding into clinics in their respective service areas. This trend at the national carrier level started in earnest when CVS acquired Aetna with a large provider base in its pharmacies and MinuteClinics and now seems to be accelerating.
Tennessee 1332: The state recently opened a 30-day comment period on the TennCare III demonstration. Buzz in the industry is that the Biden administration will revoke this demonstration that the Trump administration approved. Features of the plan are an aggregate cap funding mechanism along with a closed drug formulary. 
Broker & Agents' Coordination & Education/ Technology & Marketing: The committee is working on two initiatives: 1) ethical selling and 2) TCPA toolbox.
On the ethical selling initiative, the next steps are interviewing world-class sales organization leaders and from that create a draft code of conduct that captures industry best practices that would be considered the "gold standard" for sales conduct. Please provide any recommendations of members or friends of the association that could be considered world-class in sales conduct.
On the TCPA toolbox, the association is working with Premier Health Solutions to create a best practice document for member usage as well as partnering with some leading legal organizations to provide quick access to TCPA problem solving resources in the event of an occurrence.  
Executive Committee: The committee conducted normal business of budgets and planning but most interesting was the unanimous approval of a bonus of the first month's dues paid to any person who refers an organization that joins the association.
Membership & Diversity: The combination of the two committees has proven to be accretive as membership and diversity are mutually supportive. The actions of each subcommittee are as follows:
Membership: This subcommittee continues to be focused on expanding the association especially with members that bring unique capabilities to the association.
Diversity: It was decided previously to focus on creating a clearing house for the members on ESG (environmental, social, and governance) reporting. Not a new concept but one that many companies don't know much about despite it gaining traction in the larger business community. A first step will be educating our membership while gathering useful collateral that members can leverage as they build ESG capabilities.
Products: Focus is on gathering data on product usage/importance to share with regulators to ensure viability of products.
Regulatory Affairs & Association Oversight: Reviewed all of the recent healthcare posts on the Federal Register to identify those that the association will track for the benefit of its members. Currently the association is tracking the following:
Rules promulgated by the No Surprise Act

Possible new rules on STM
In order for all of us to get to know our diverse member base, we will start highlighting a member each month. This month it's Premier Health Solutions.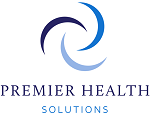 Premier Health Solutions is an industry-leading administrator and general agency that provides end-to-end benefits administration and management services throughout the United States. Since its founding in 2012, Premier Health Solutions has provided an alternative to costly, complicated health insurance by addressing the needs of individuals and families who can't afford traditional major medical plans, or who carry high deductible plans.
"By partnering with industry-leading carriers and dedicated agents, we can provide the best overall solutions for associations and small businesses and entrepreneurs who are searching for affordable, high-quality health benefits," said Brandon Wood, a co-founder of Premier Health Solutions.
Premier Health Solutions is dedicated to offering innovative benefits management and administration services that make it easy for our clients to provide best-in-class benefits to the individuals they serve. From the careful selection of quality products offered by highly-respected carriers to pricing, enrollment and administration functions, we provide organizations with a turnkey solution that offers unsurpassed value while meeting all of their dynamic benefit needs. Find out more at https://premierhsllc.com/.
This is a new monthly section to educate association members on environmental, social, and governance (ESG) reporting and its overall theme will be that ESG equals good business. After all, who is against clean water?
Upcoming Member Opportunities
Get involved! If you aren't currently serving on a committee, but would like to, please email a.melgar@aaab.net.